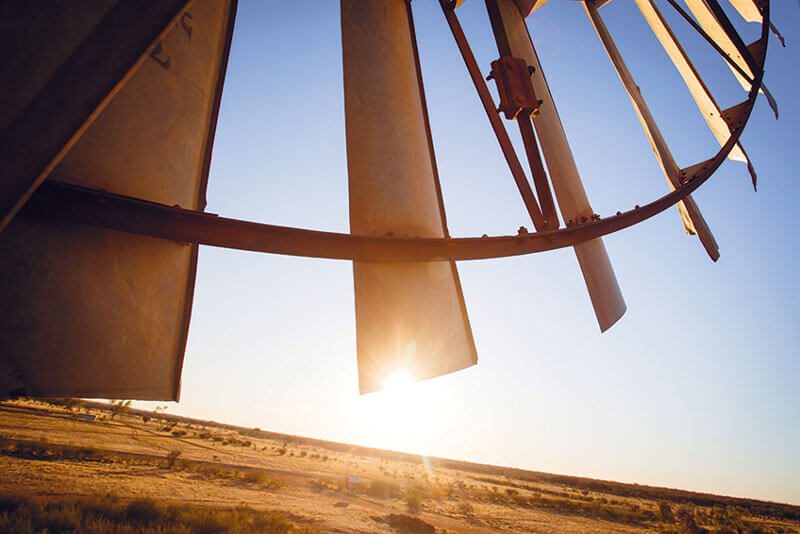 Even with 2015 being the biggest year in the Australian film industry in a decade, it's depressing that more Australians don't spend $21.00 on a ticket to see a really gritty $40,000 film set in the suburbs, starring David Field.
In 2016 we're looking at a big line up of Aussie film releases. What an exciting time to be alive.
If locals are not prepared to support our local talent, then Australian films will cease to exist and we won't get the opportunity to see ourselves as we really are: good hearted bogans who like to drive across Australia, rob banks, get cancer and fail to learn the lessons of a wise Aboriginal elder or a B-list British actor, depending on how the movie was financed.
---
March
Fumes

Just in time to miss out on the Oscars, director Warwick Thornton brings us a gritty epic of genocide and domestic abuse. This landmark piece of cinema was beautifully shot in a part of New Zealand that has been made to look almost identical to the Northern Territory and was financed through an innovative partnership between white guilt and BP, whose products inspired many of the scenes. A real tear jerker and perfect for that hot date. Starring David Field and David Gulpilil.
---
April
Hollow Stick

Director Rolf de Heer brings us a gritty film marathon where we actually watch a didgeridoo created in real time and in one take. Shot on location in Arnhem Land with no subtitles, this film will really impress the right people on your Facebook feed. Starring David Field and David Wenham.
---
May
Four Weeks to Live

A stunning premise from Jeremy Sims. An elderly disabled Aboriginal woman with Alzheimer's (played by Sarah Snook) discovers that the large weeping scab on her back is actually an aggressive melanoma. Her doctor (a gritty role played by David Field) gives her a month to live. She decides to spend this time caring for her blind quadriplegic daughter (also played by David Field) and watching reality TV. Incredibly slow and tedious, I tip this one to clean up at the AFIs.
---
July
Flannos

This cheeky little production marks a welcome return to writing and directing by David Caesar. The film charts Swampy and his friend Mullet as they shoplift their way through the western suburbs of Sydney. Their lives are turned upside down when they discover a rare flannelette shirt in a charity op shop and use it to make the op shop salesgirl, Brenda (played by Sarah Snook) fall in love with Swampy. But Swampy's friendships – and shirt – are torn apart when Mullet uses the flannelette to repair his Holden. Mullet is beautifully played by David Field, with David Wenham as Swampy.
---
September
The Men

There is already a lot of ACCTA Award buzz around this new offering by Rowan Woods. Brett and his brother Simmo live in a fibro house in one of Melbourne's fringe suburbs. One night they hatch a plan to kidnap a school friend Lisa (played by Sarah Snook) and cut her throat so that she bleeds out and dies in a lonely paddock. All goes to plan and the film ends. It really captures Australian masculinity in all its shades. David Field, as Brett, puts in his most gritty role yet, with Colin Firth putting in an admirable attempt at a broad Australian accent in the role of Simmo.
---
October
Chisel

Word is out that the new film by Saw writer/director Leigh Whannel and James Wan, will be released just in time for Halloween. Two strangers played by David Field and David Wenham find themselves chained in a room with a body (played by David Field) on the floor between them. They have only a chisel with which to escape (spoiler alert) and Field's character (the live one, not the dead one on the floor) uses it to carve a pretty attractive designer coffee table and wins his freedom.
---
November
Mad Fax

In George Miller's harrowing future dystopia, office managers run rampant through the Aussie desert looking for scarce toner. Only one facsimile machine stands between them and certain anarchy. Mad Fax, played menacingly by David Field manages to pull off a remarkably convincing 1983 Ricoh Rifax 1300, with very little makeup. This edge of the seat stuff that shows Australians can make genre films after all.
---
December
To Kill a Mockingbird

This all-singing, all-dancing reinterpretation of Harper Lee's classic novel sees Baz Luhrmann back where he belongs. With John Howard as Atticus Finch and Deborah Mailman as Scout, this will be the biggest film event of the year. The stirring 'Nigger-Loving-Blues' played by James Morrison and sung by Grace Knight, promises to be a piece of landmark Australian cinema that will have you mouthing the lyrics for years to come.
Share this story: