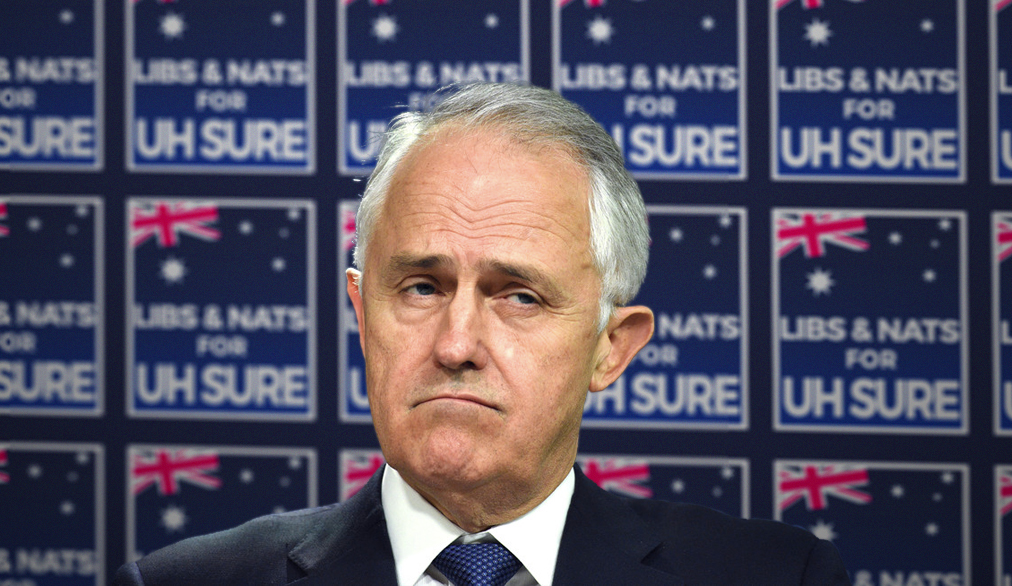 In a small ceremony in Canberra today Prime Minister Malcolm Turnbull launched the official campaign for a "Um yeah sure" vote on the gay marriage postal plebiscite.
At the event the Prime Minister reiterated his support for marriage equality and was careful not to speak too loud in case any rural Liberal voters could hear him.
Looking noticeably nervous at the increasingly large media turnout, the Prime Minister was heard murmuring "Can we start before The Australian gets here?" to the staffers, twenty minutes before he was scheduled to start speaking.
The speech itself though was delivered with trademark Turnbull strength and clarity. "I can proudly say that from today I will be actively campaigning to encourage Australians to join me in November and unequivocally cast their ballot in this plebiscite." said Turnbull to the amassed crowd of moderately enthusiastic supporters.
"And how will you be voting?" reporter Greg Sheridan asked.
"Um… I guess yeah sure," Turnbull mumbled in response.
Reporters then asked him to clarify his stance.
"Look, I want to speak passionately and from the heart on this issue," replied Turnbull, before being tackled off the stage by Eric Abbetz.
OUR LATEST LIVE SHOW - BOOK NOW:
Share this story: