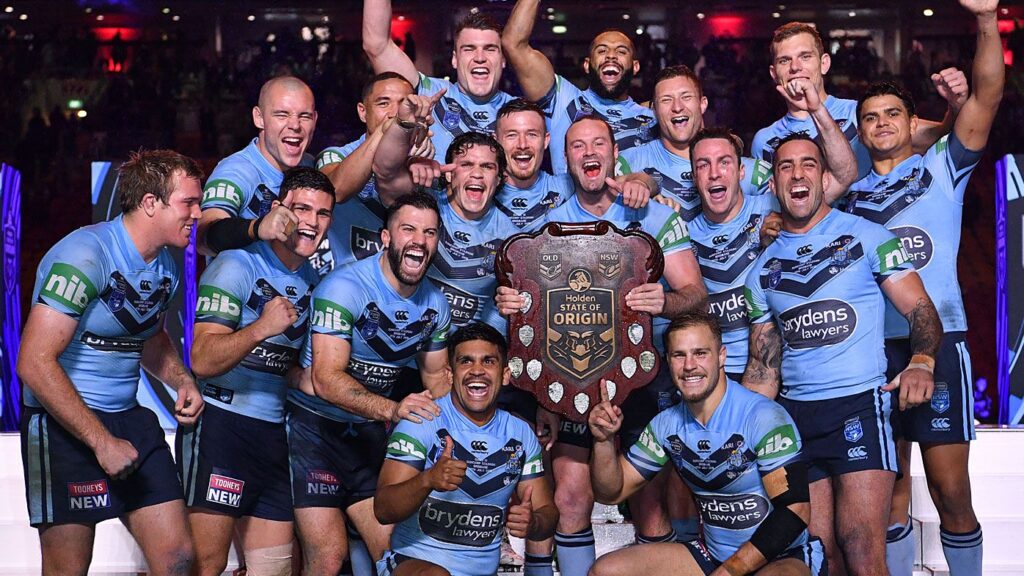 The NSW Blues have caused controversy after declaring that they do not accept the results of last night's State of Origin game where they lost to the Qld Maroons. The Blues announced they have not only won last night's game but that the remaining games shouldn't count, giving them the series.
This morning the official twitter account for the NSW Blues tweeted the following in a since fact checked tweet:
"We have claimed, for State of Origin Scorekeeping, the State of Origin series (which won't allow our referees to control) the Game 2 win, and the Game one win, which had a BIG Blues lead in the first half. Additionally, we hereby claim the 2006-2013 series in if fact, there was a large number of secretly shortened games as has been widely reported!"
We reached out to a representative for the Blues for more information the shocking declaration that could undermine the integrity of the otherwise squeaky clean NRL and call into question the morals of the highly respected players:
"The game was rigged from the start and we are trying to stop Queensland from stealing this victory that belongs to us. Early on we seemed like a clear victor. We had shown dominate strength in the first 20 minutes of the game and held strong for the first half. How could we possibly loose in a close game after such a strong lead? It has to be fraud! No other way! We are preparing to sue the NRL and have all points scored in the second half thrown out. Removing the points from the second half of the game is the only way to save the rules of the sport and the hard work of the fans and players!"
As is normal for when a team tries to undermine the integrity of a sport, many leaders from around the world immediately spoke out against this attack on sport. Although Australian Prime Minister Scott Morrison has recently spoken out saying he is 'not concerned' by this declaration. Traditionally Australian leaders condemn this sort action when other sports are involved, however this time it is a team he sides with in a sport he wants to suck up to. Even Anthony Albanese managed to stand up to the Blues and condemn the actions.
OUR LATEST LIVE SHOW - BOOK NOW:
Share this story: