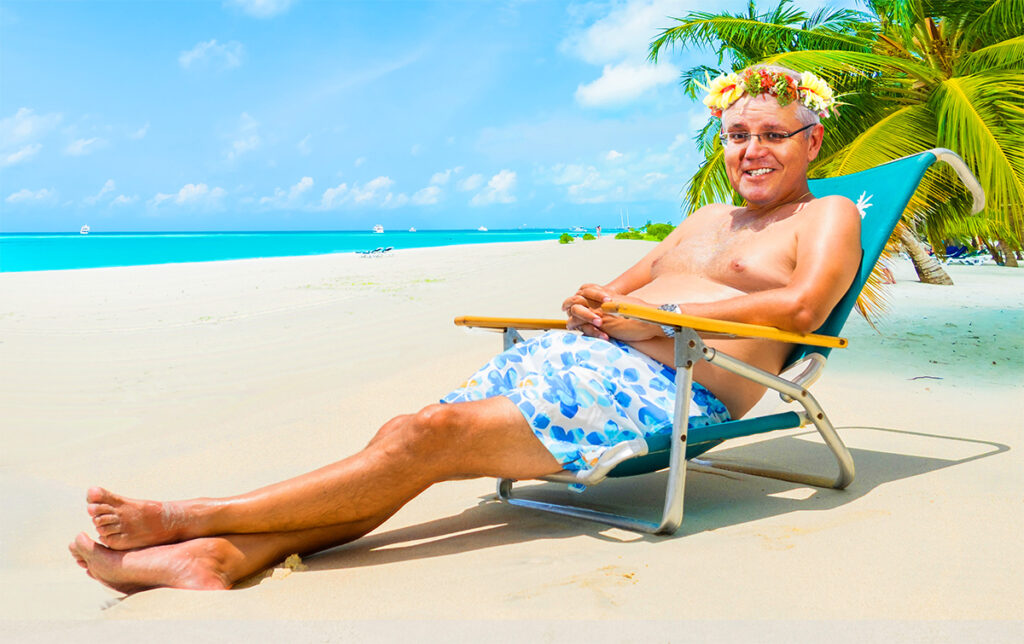 Prime Minister Scott Morrison has selflessly volunteered to isolate as far away as possible from everyone in Australia today, after he tested positive for Covid. The Prime Minister has said he luckily already just happened to have some plane tickets on hand, and will therefore be riding out the rest of his Covid illness on a Hawaiian beach.
With several crises happening around the country such as severe floods in Queensland and New South Wales, Morrison sent himself straight into self-isolation, as is his standard procedure during times of emergency, even when completely healthy.
Morrison has also suggested that he should isolate for longer than the standard 10 day period, potentially several months, "just to be absolutely safe."
Luckily, no one else in the Morrison family is believed to have contracted the virus, as they have been diligently isolating themselves from him since that excruciating ukulele performance.
The PM has reassured the public that everything will be fine in his absence as he is leaving the country in the safe, capable hands of Barnaby Joyce.
Meanwhile, the PM's advisors are relieved that his time in quarantine will keep him away from any industrial welding machinery.
OUR LATEST LIVE SHOW - BOOK NOW:
Share this story: