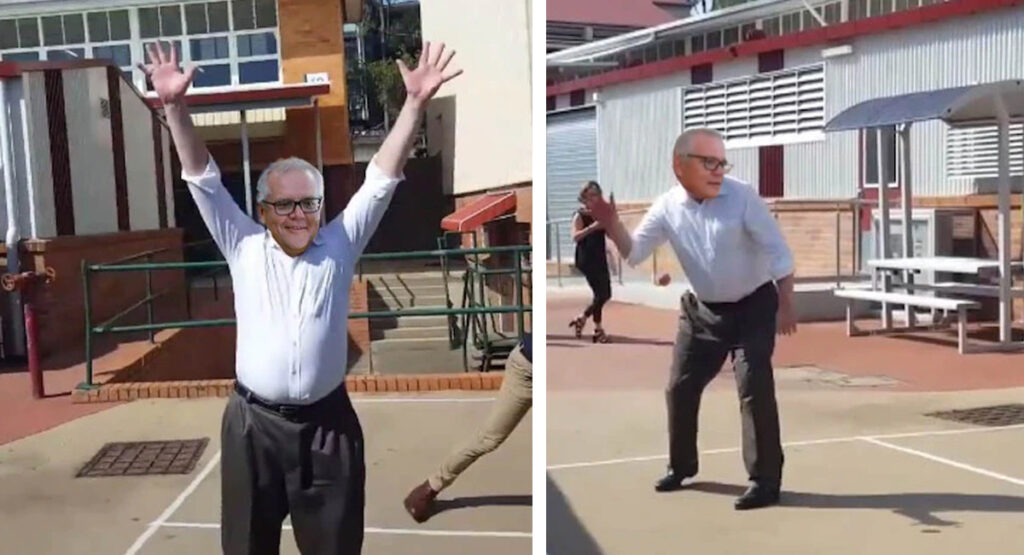 Prime Minister Scott Morrison has been seen playing handball with local while visiting a school during his latest photo op earlier today. The spontaneous and down to earth moment came after the PM made some announcement about Sydney as he hoped to inspire parents around the city with images of kids not being at home.
While many had previously perceived the PM of being an out-of-touch narcissist with an attitude problem, these humbling images have helped remind many that he is just a guy trying to do right by his community in a completely original way.
The game itself is said to have gone rather smoothly except for one moment when the PM confused everyone by randomly showing off his Mandarin skills for seemingly no reason whatsoever and then getting frustrated when he didn't receive praise for it.
In response to the photos, Labor officials initially slammed the act claiming it lacked meaning or impact especially for those in whatever Sydney is calling it's lockdown today.
However, they have now changed their tune completely after hearing that the footage may have actually been Kevin Rudd playing and Scott Morrison was just pretending it was him all along, now dubbing it 'the greatest leadership moment ever in Australian politics'. A change up that has left some at home trying to make sense of whether the photo op is a big deal or not feeling as confused as a person in Sydney trying to work out what the lockdown rules are today.
OUR LATEST LIVE SHOW - BOOK NOW:
Share this story: