Wake up with Dom and Charles! Okay, that doesn't sound like something you'd wish upon your worst enemy, but it's actually surprisingly alright. If you want to keep across what's happening in the world without being too across what's happening in the world, then this is the podcast for you.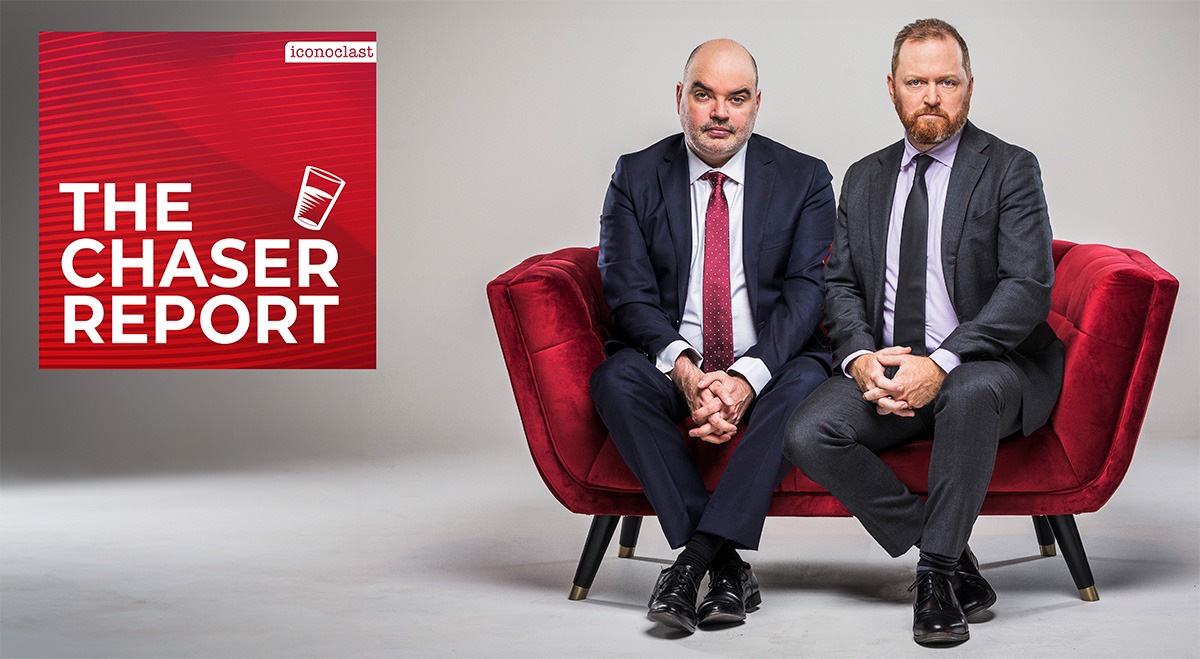 ABOUT THE SHOW
Are you sick of news you can trust? For over 200 years, The Chaser has been the world's leading source of news you can't trust. Now in podcast form, The Chaser Report offers a satirical look at Australian and world news and culture, along with occasional confessions of parenting and business failures, the latter often involving an amusingly large number of unsold avocado pool toys.
The show is hosted each day by two of the satirical comedy group's co-founders, Charles Firth and Dom Knight, along with occasional cameos from more talented, less available Chaser colleagues.
Listen using our player above, or check out all the back epsiodes on our Acast page. Or listen using your podcast app of choice: