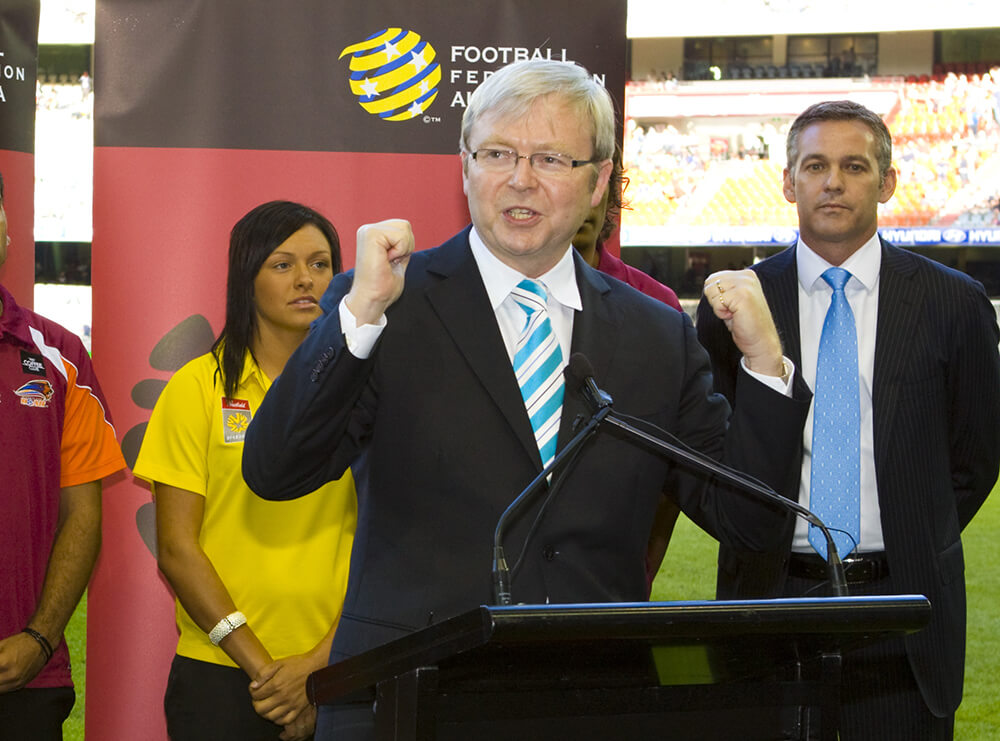 Former Australian Prime Minister Kevin Rudd has put his hand up to be Secretary-General of the United Nations. He is hoping to serve at least half of the five year term before inevitably being knifed by his closest colleagues.
Mr Rudd indicated that the position, which has a fixed term of five years, "was the perfect fit" for him because the UN's veto-based structure meant it would be exceedingly hard for him to be ousted from the position.
"Virtually everyone in the governments of the USA, Russia, China, England and France would have to get severely pissed off with me for my position to be threatened," said a confident Mr Rudd. "What are the chances of that?"
A spokesperson for SportsBet said the chances were currently at $2.30, and were shortening the more Mr Rudd got to know people.
Earlier this morning, Mr Rudd wrote a letter to Prime Minister Malcolm Turnbull, requesting the Australian government's official support for him to seek the position. He reportedly has strong support among many smaller nations, mostly those who have never met him.
Mr Rudd will be up against former Prime Minister of New Zealand Helen Clark. A source close to Mr Rudd said that even if Ms Clark gets the position, he'd still keep running for the position from behind the scenes until he gets it, something he has longer experience in than actually being Prime Minister.
Share this story: