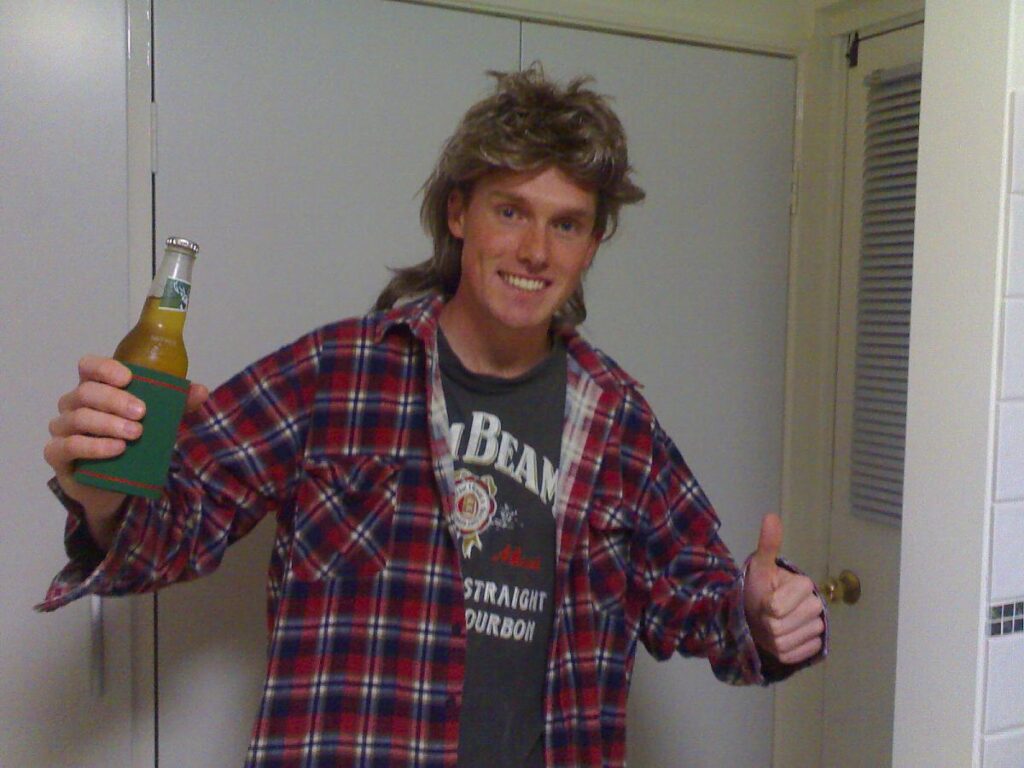 WITH the 'Change the Date' movement gaining more momentum each year, Darren 'Dazza'  Marsh, 32, has defied the naysaying of his drunken mates at the pub to come up with his own list of "bloody 'Strayan" alternatives to January 26.
"OK how about this?" asked Dazza, searching his pockets and pulling out a folded-up coaster. "April 30 – the day Boony drank 52 beers on a flight to London. Brings a tear to my eye, that one."
"Or March 1 – that's the date The Angels officially released 'Am I Ever Gonna See Your Face Again' – talk about patriotic. C'arn!"
After a lengthy absence to "take a slash and have a durry", an increasingly drunk Dazza continued.
"December 17– the day Harold Holt went missing. We're all at the beach anyway, we could turn it into a tradition where we're all out looking for him. We can build up a mythology and shit, like some sort of reverse Santa. If you're bad, Hazza Holt will come and take you."
A few more schooners in quick succession didn't slow Dazza's enthusiasm.
"Sure a lot of that is still anglo-centric, but what about September 25 – the day Cathy Freeman dressed up like a condom and won the 400m gold medal in Sydney? Now that's something we can all get behind."
"If no one goes for any of that – and I can't see why the hell they wouldn't – then we might as well bite the bullet and make Sorry Day a long weekend. It can be the perfect mix of guilt, history and a legitimate excuse to not go to work. In the end, isn't that what Australia Day is really about?"
Not long after his rant, Dazza passed out. He didn't go to work the next day, but has since been appointed to the Australia Day Council.
Share this story: