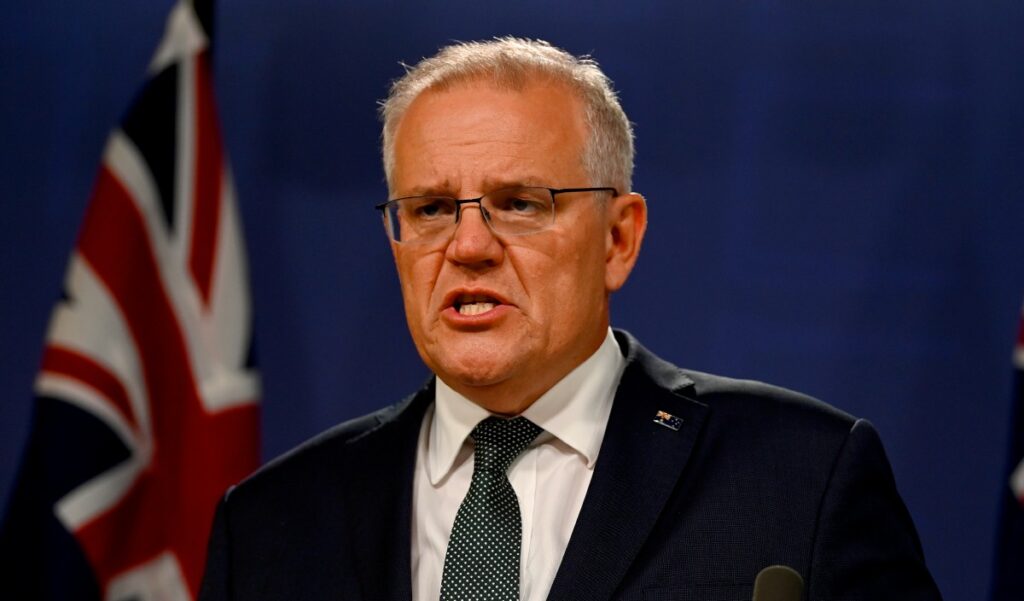 Prime Minister Scott Morrison has slammed Anthony Albanese today, for his failure to address the toxic culture within the Labor Party, and also the completely unaddressed toxic culture within the Liberal Party.
At a press conference earlier today, Morrison attacked the Opposition Leader over bullying claims and for not being fat enough to be Prime Minister.
"Unlike Albo, I have answered the hard questions, you all saw the Karl Stefanovic interview, right? Absolutely brutal. Asking a man to pick his favourite type of curry is like asking him to pick a favourite child."
Morrison went on to criticise Albanese for going into hiding, while digging a nice big hole for himself to hide in.
"As Opposition Leader you can't just go into hiding whenever you face difficult issues, he is not Prime Minister yet."
"Anyway, no further questions, bloody Jenny's booked another holiday. A hui hou!"
OUR LATEST LIVE SHOW - BOOK NOW:
Share this story: