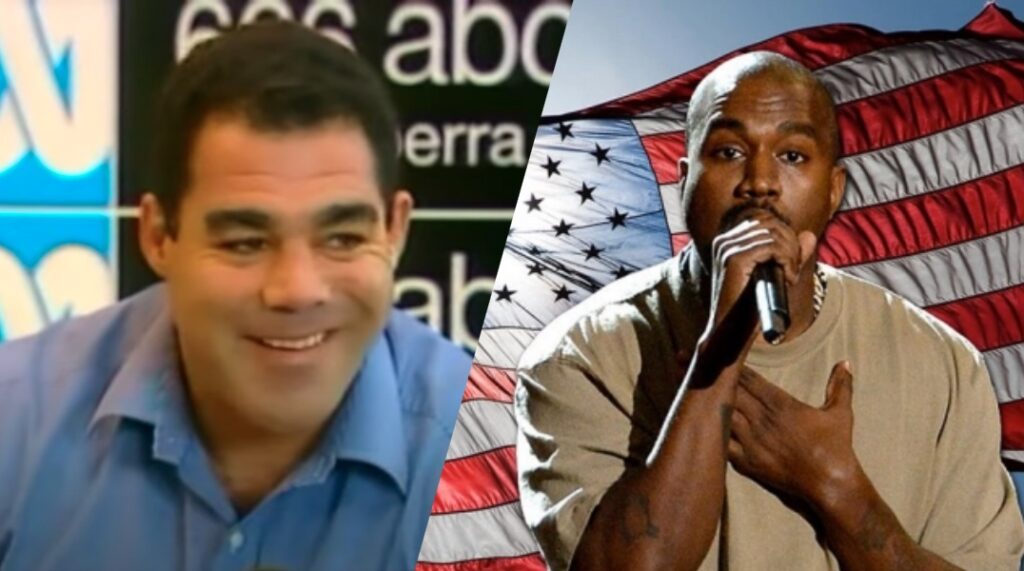 Rugby legend and political heavy-hitter Mal Meninga has spoken out praising professional dumpster fire and newly former presidential nominee Kanye West after his 'impressive' 10-day campaign for office. Mal sat with us to discuss the crazy and 'definitely not a publicity stunt' that was Kanye's campaign, after assuming that Kanye West's performance could land him the prestigious "Mal Award" sometime soon.
"His entire presidential run was 10 days, that's insane, what a marathon!" said Mal. "To put that into perspective, that's roughly 31,000 times longer than my political career was. Wow he even managed to last an entire interview without just throwing in the towel, I could never do that. Why am I coming out to support the man? Well because I am a public figure who throughout my sporting career, I was just a person out there making sure that I was um… I'm buggered… I'm sorry." Mal then proceeded to walk out of the interview and gave up on praising Mr West.
With Kanye dropping out of the race, the run for President is now back to a two-horse race between Donald "I'd date my daughter" Trump and Joe "poor kids are just as smart as white kids" Biden, with many Americans stating at this point even Coronavirus has a better chance of winning the popular vote.
OUR LATEST LIVE SHOW - BOOK NOW:
Share this story: