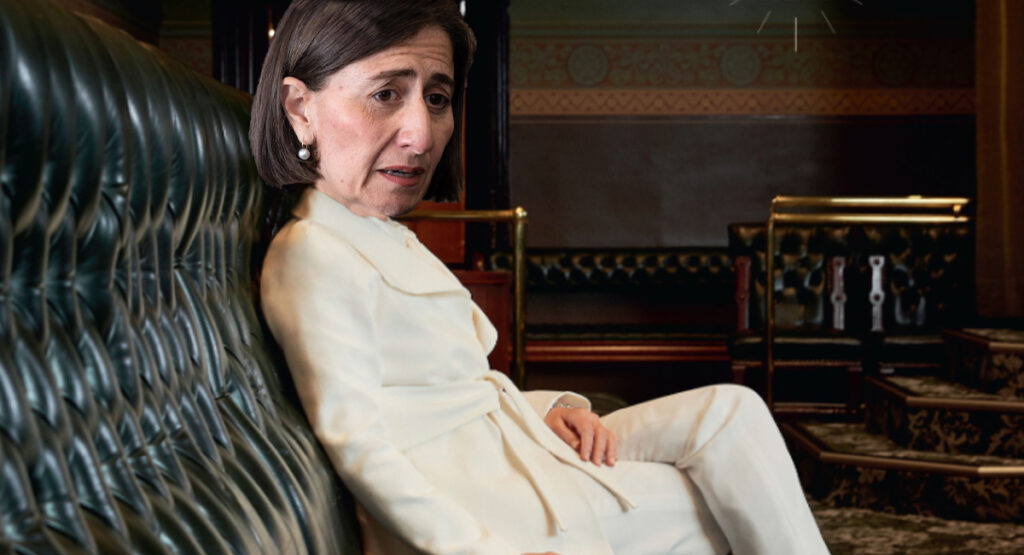 Former NSW Premier Gladys Berejiklian has come under fire after the shock revelation that health experts actually didn't tell her to use the covid outbreak as an excuse to unfairly target poor people, with the actual advice that was given to her called for simple rules that applied across the entire of Sydney.
Berejiklian has responded to this revelation by once again heroically taking responsibility for her actions by claiming that she 'was unlucky in love' and therefor cannot be held accountable for any wrong doing.
"I was blinded by love, like any girl would be." said the fully grown adult while scribbling the names of corrupt business men in her notebook.
"It was just a misstep in my blissful attempts to find love and there is nothing I love more than punishing the poor. Yes, I may have been told to set consistent rules across the city, but I couldn't risk upsetting the hunks who donate to the Liberal Party or any of my other rich friends?"
"I am just a simple girl looking for a guy to step on the poor and use the police to terrorise them with. If we take away my ability to hate the poor, how can I found puppy love?"
Media outlets around the country have praised Berejiklian's 'bravery' before turning their attention to Dictator Dan's ruthless plan to force future Victorian governments to have to release the advice they receive from health experts while making decisions, which Sky News has dubbed 'a blatant attack on love'.
OUR LATEST LIVE SHOW - BOOK NOW:
Share this story: