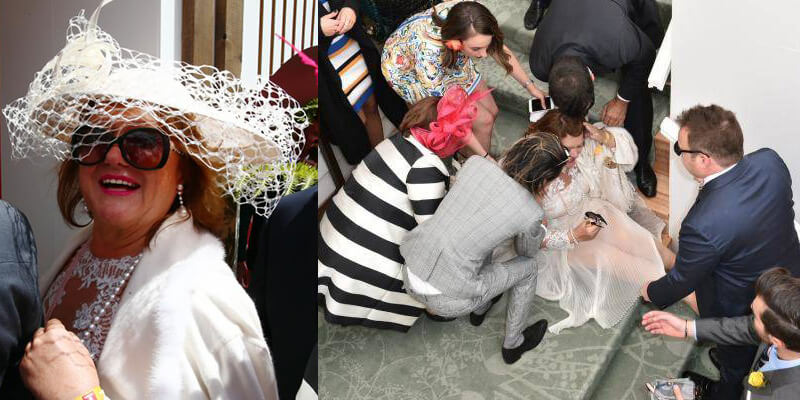 Herald Sun/AAP
THE Emirates Melbourne Cup has once again come under fire for its lack of humanity after mining magnate and Australia's richest woman Gina Rinehart fell down during the race and subsequently had to be euthanised.
Reports say that Ms Rinehart forced herself to stand in the immediate aftermath of the fall, but her injury and discomfort were obvious and stewards were forced to bring in the curtains.
"It was heart-breaking," said one disturbed eyewitness. "She was so well-known and such a good little earner. She was looking healthy too, the best she's looked in a while. But we just have to accept that she's not a young filly anymore. We all know what happens once you start hobbling at the racetrack, at least it was humane."
It has since been revealed that all of Ms. Rinehart's earnings will now be divided amongst a syndicate made up of her children Bianca, Hope, Ginia and John – pending a long and drawn-out legal process.
Suggestions that Ms Rinehart may be turned into meat pies have been slammed as "bad taste", but many drunken punters leaving the racetrack admitted they'd be more than happy to try one first.
Share this story: