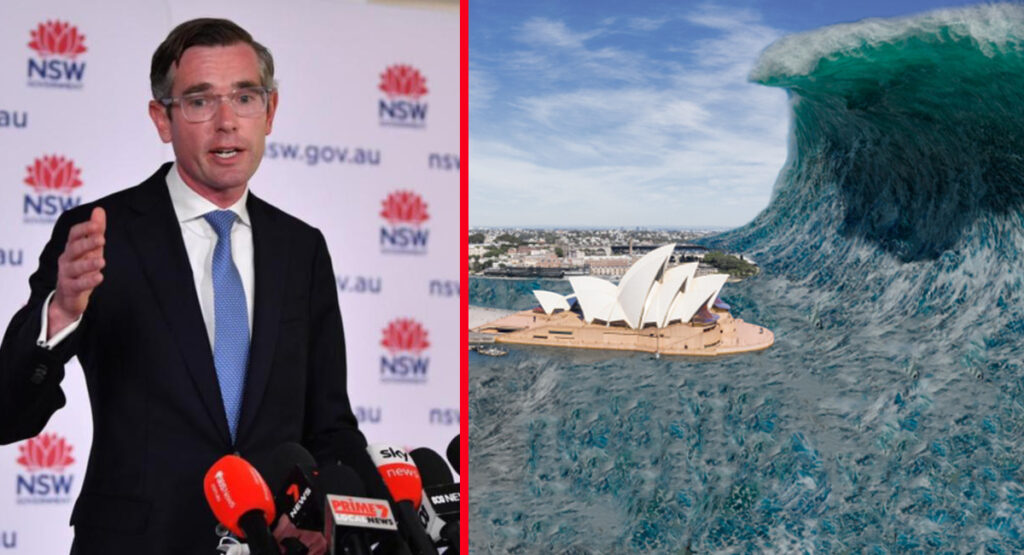 NSW Premier Dominic Perrottet has today sought to calm concerned NSW residents following warnings of potential Tsunamis, by telling residents that these are only 'mild' warnings and the coastal region will need to learn to live with tsunamis going forward.
"This is just the world we live in today," explained the Premier. "Tsunamis are here to stay and we need to just move on and let them rip."
"We acknowledge that Tsunamis may be a risk for some people, so we all must work together to protect ourselves and others by learning how to swim. Obviously our heroic life-guards will be essential in this process, and as such we will be rewarding them with an empty about how well they are doing while I stay safe at a resort as far inland as I can get."
Asked whether he would consider increasing funding or staff for Lifesavers given the inevitable increase in tsunami victims, Perrottet scoffed. "If we all just ride the wave we'll be fine," explained the Premier. "I'm sure business will thank us if we make sure to just get this thing over with quickly. What do you mean shelves can't get packed because all supermarket staff have been sucked out to sea? Nobody could have predicted this!"
Prime Minister Scott Morrison has also spoken out on the issue, telling reporters that his government is investing $3.5 billion into a cutting edge gas-fired response to tsunamis, as well as 12 new tanks.
OUR LATEST LIVE SHOW - BOOK NOW:
Share this story: