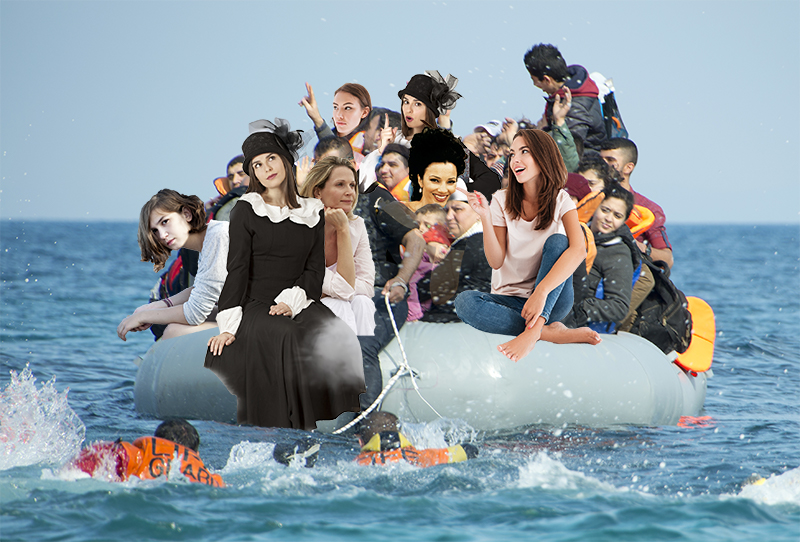 Australia is at risk of being swamped by au pairs after a boatload of them was spotted in the Indian Ocean off the coast of Australia.
The boat was intercepted by Border Force and taken to Christmas Island, where they immediately started singing wholesome Christmas Carols and organised a Kris Kringle for the locals.
The surge in au pair arrivals has coincided with revelations that former Immigration Minister Peter Dutton is soft on nanny arrivals.
But critics say Australia is at risk of becoming a nanny state. They fear the au pairs will overwhelm Australia's already stretched infrastructure.
"These French au pairs are teaching our kids different customs, different languages. Next they'll be trying to introduce our kids to French cinema. I mean — do we really want a whole generation of wankers?"
Pauline Hanson also slammed the surge in au pair arrivals. "I've heard reports that they're forcing our kids to eat a wider range of soft cheeses," Ms Hanson said, "I sorry, but what's wrong with Kraft Singles?"
Facing mounting pressure, Prime Minister Scott Morrison vowed to crack down on the latest boat arrivals, saying the real problem was the au pair smugglers. Officials said the boat appeared to be organised by a notorious smuggler Fran Drescher, who they say is known to authorities.
Locals on Christmas Island say the arrivals are not welcome. "We resent having to eat all our vegetables before we can have dessert each night."
OUR LATEST LIVE SHOW - BOOK NOW:
Share this story: