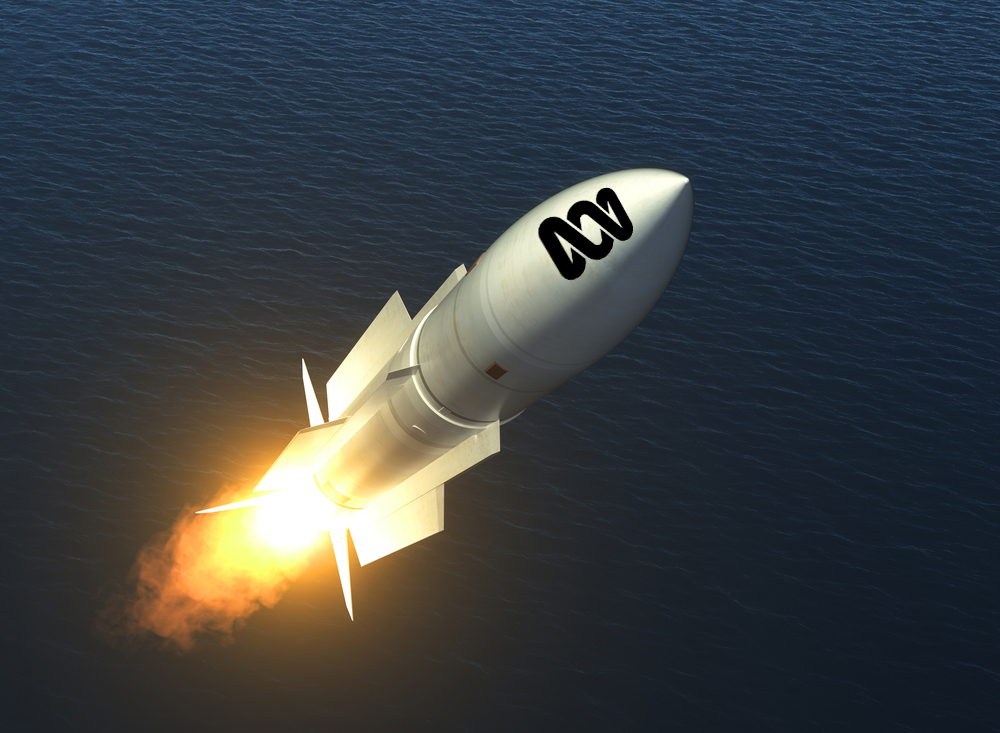 The ABC has announced that has decided to "widen its offering" with a new intercontinental ballistic program.
The cash-strapped broadcaster says it expects a 30-fold increase in its entire annual funding as a result of the decision.
Managing Director David Anderson said his only regret was not pivoting to arms manufacturing earlier. "Here we were scratching around for $84 million over three years," said Mr Anderson, "when we should have just designed a missile capable of sinking aircraft carriers in the Indo-Pacific. We'll be making $27 billion PER YEAR out of this. I've been such a fool."
Annabel Crabb will be in charge of the new weapons program, and the recently-redundant ABC ME staff would be offered jobs designing the guidance systems.
Ms Crabb admitted that the only reason she had moved from Fairfax to the ABC all those years ago, was the understanding that ultimately she would be put in charge of a high-grade weapons system.
When asked whether the ABC ME staff had the expertise to create a sophisticated missile, Mr Anderson pointed out that this would be an Australian defence system, and so it would never be expected to work properly anyway.
"Let's just say, it'll work about as well as the Joint-Strike Fighters!" he told journalists. "And our missiles will be able to turn properly, unlike the Collins Class submarines. Pretty sophisticated, huh?"
Meanwhile, insiders say early prototypes have already run into navigation issues. "The missiles seems to always veer to the left for some reason," one source told The Chaser.
OUR LATEST LIVE SHOW - BOOK NOW:
Share this story: