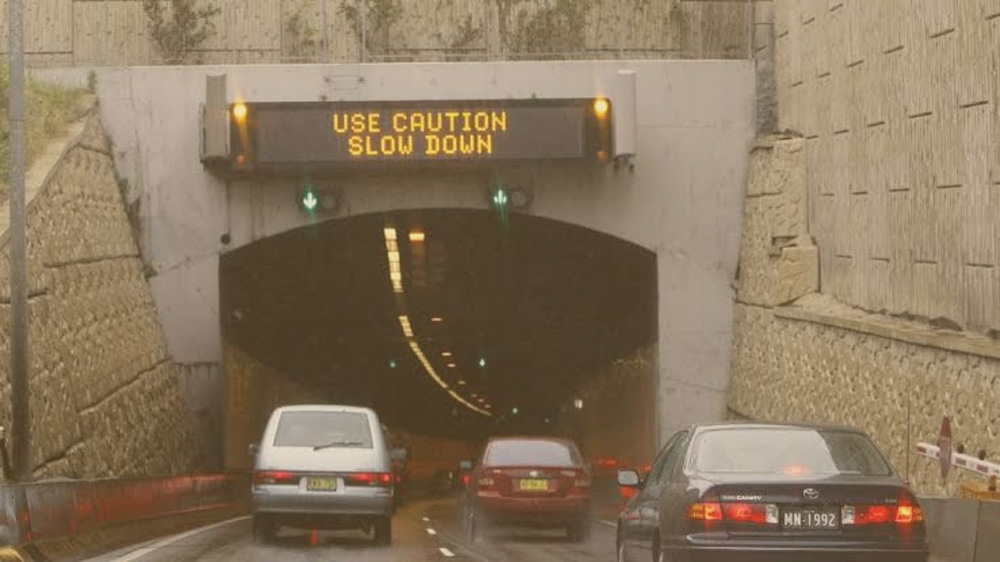 People across Sydney are flocking to the M5 East Motorway tunnel today to take advantage of the refreshingly clean air. Motorists travelling through the tunnel are being encouraged to open all their car windows and switch their air conditioning vents to outside air in order to improve their air quality.
Fed-up asthma sufferer Sally Butamol, of Kingsgrove, has started a therapy service for those suffering from smoke-related respiratory conditions, offering an open topped bus which does continuous laps of the M5 Tunnel with all windows open.
"It's been great for us, the traffic barely moves anyway so we can just sit around taking in the fresh air." reports Sally. "Though when we do get to the end of the tunnel after about an hour, we've got to tell everyone to head to the lower level and shut the windows to keep the clean air inside while we turn around at the next exit."
The M5 motorway corporation have also sought to profit off their wildly popular air quality, partnering with the Lays Chip corporation to pre-packaged bags of air at wildly inflated prices.
OUR LATEST LIVE SHOW - BOOK NOW:
Share this story: