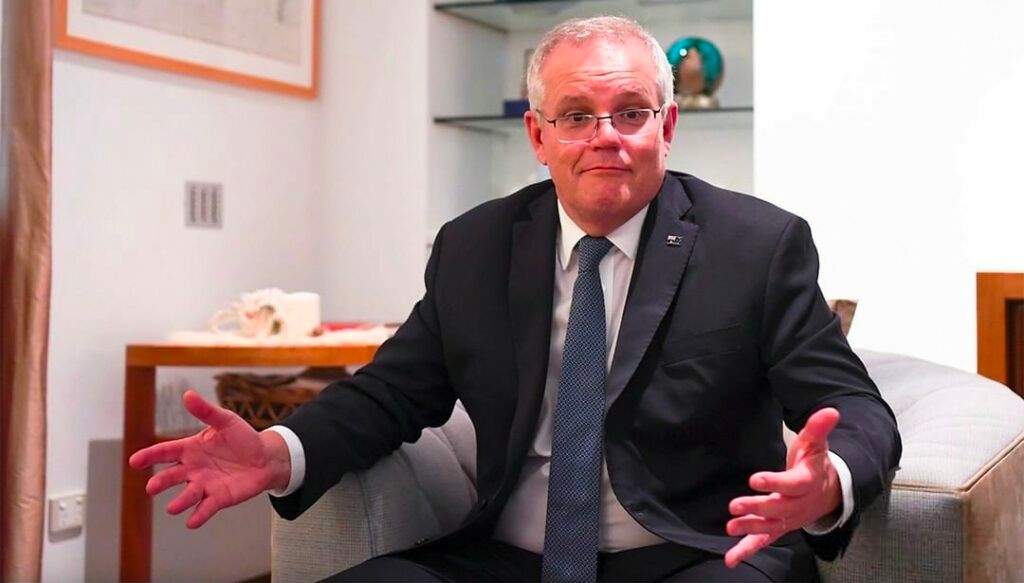 Shocking developments from Parliament House today as Member for Cookers Scott Morrison actually showed up for work for the first time in a year.
While speaking to parliament, Morrison accused the proposed Voice to Parliament of being a 'too risky' with 'unknown power' before revealing that he has already gotten approval from the Governor General to secretly appoint himself to the role.
"As soon as I said it was a threat to the constitution, I knew it was the perfect role for me," explained the Former Prime Minister, Finance Minister, Home Affairs Minister, Health Minister, Resources Minister and Treasurer.
"I have already begun work reaching out to other representatives for Indigenous Australians, mainly Indigenous Affairs Minister Abbott."
Morrison went on to propose other 'Voices to Parliament' that he would support including a 'Rinehart Voice', 'Murdoch Voice' and 'Hillsong Voice to Parliament'; before resuming his duties of playing Angry Birds on his phone for the rest of the sitting period while he waits for another high paying job offer.
Share this story: