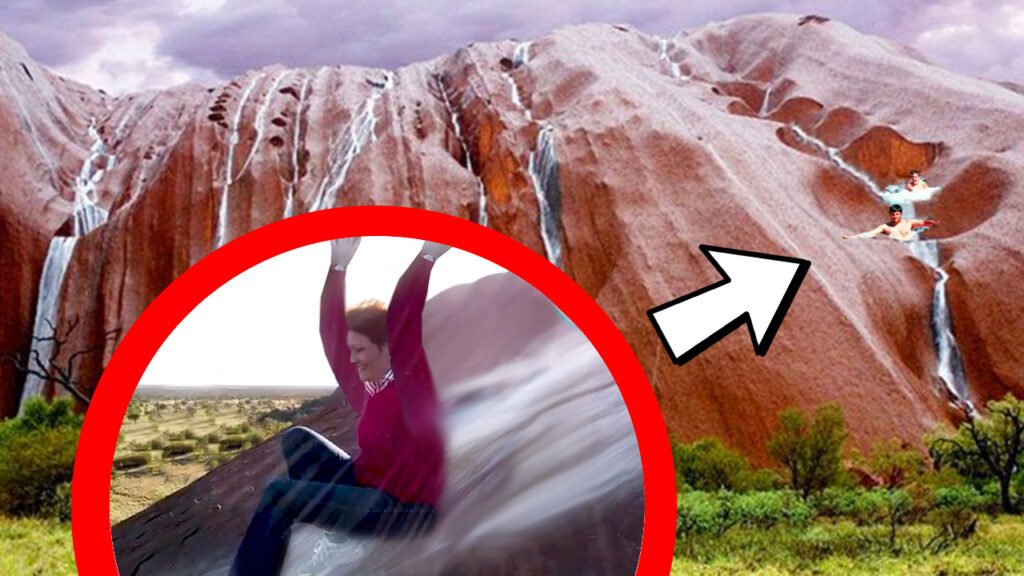 After unprecedented rainfall drenched Uluru over the weekend, One Nation Senator Pauline Hanson has today proposed turning the sacred indigenous landmark into a water park to attract more tourist. "I have already lined up the finest lifeguards that Cronulla Beach has to offer" she elaborated at a press conference on Tuesday.
Amusement park experts have raised concerns that the abrasiveness of the rock-surface coupled with the length of the proposed water-slide would result in patrons being effectively skinned by the time they reach the bottom. "We don't see skin colour anyway" the One Nation responded to concerns, asserting that "Uluru belongs to all Australians, except those it belongs to, who shouldn't have a say in this."
Channel 9 has already offered to fund the proposed development, with the entire 'A Current Affair' team on standby for the moment Pauline gets stuck halfway down the slide.
OUR LATEST LIVE SHOW - BOOK NOW:
Share this story: