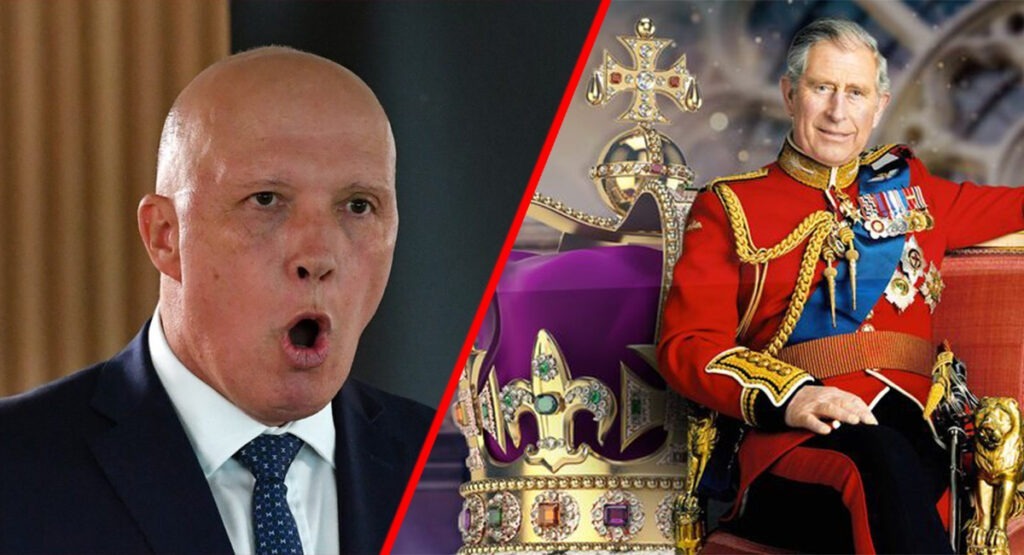 Leader of Opposing, Peter Dutton has come out against the coronation of King Charles the Third saying that he needs more detail on this important constitutional issue before he can begin to consider supporting such a major change for Australia.
"You can't just rush into issues like this without weighing up all the options," claimed Dutton, "we don't want to risk our democratic system. This feels like an unelected third chamber of government, one that has the power to veto any bill. Just because experts say that would never happen, doesn't mean we should trust them."
"Just look at what is happening in the UK right now, the Prime Minister is literally bending his knee to the woke 'Monarch Voice'. These 'Royals' are so disconnected from the real world and rarely ever visit Northern Territory, clearly they all live in the Canberra Bubble."
"I mean just look at the kind of people the Royals are listening to, the amount of child abuse happening in Andrew's house should be an international crisis."
In response the alleged 'not a monster' instead suggested his own idea for Australia's head of state, calling for Queensland police officers to be crowned instead.
Share this story: