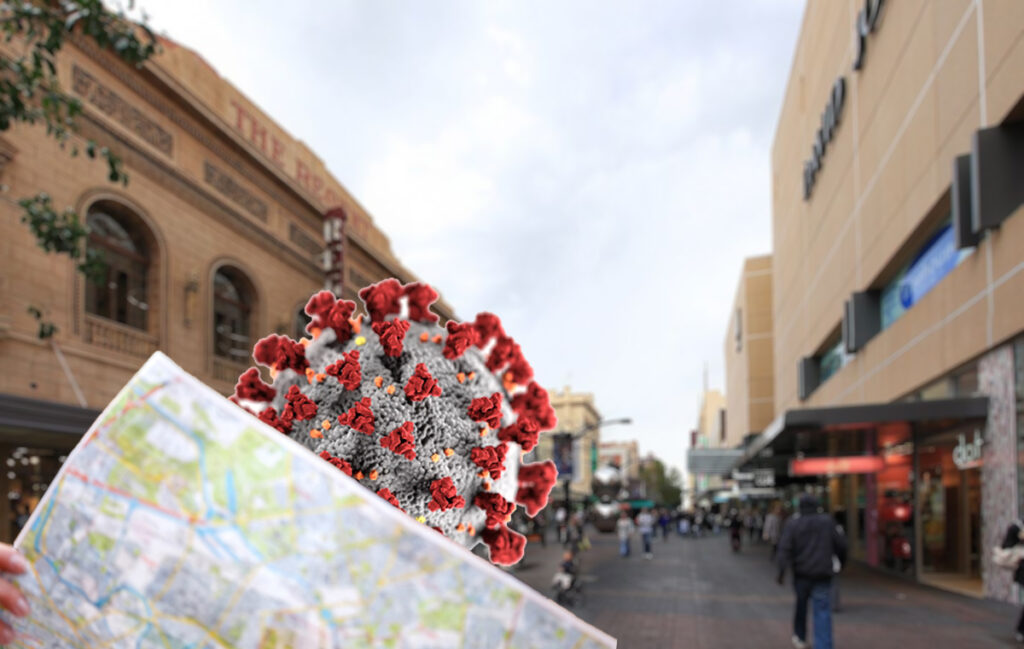 The novel coronavirus has reportedly exhausted its options in the South Australian capital just hours after arriving there. Covid-19 has 'done' Rundle Mall and the whole of Central Market, and is wondering what else there is to do.
"I could go and look at the outside of the Adelaide Oval," the airborne pathogen was heard to wonder out loud. "But that will only kill ten minutes. There's something here called The Big Wedgie. And a Botanic Garden. Wonder if it's as good as the world-famous Sydney Botanic Garden. Maybe."
"Someone told me about a cafe the Hilltop Hoods get coffee from," the fatal respiratory illness continued, while standing in a deserted central street and looking at its phone. "Might be fun. Or not. Are they still going?"
"The tourist website says you can go to the Barossa, but that's not even in Adelaide. Maybe that's the point."
If you enjoyed this article, consider becoming a contributor to the Chaser Beer Fund. For just $7 a month you can help us employ 20 more interns.
---