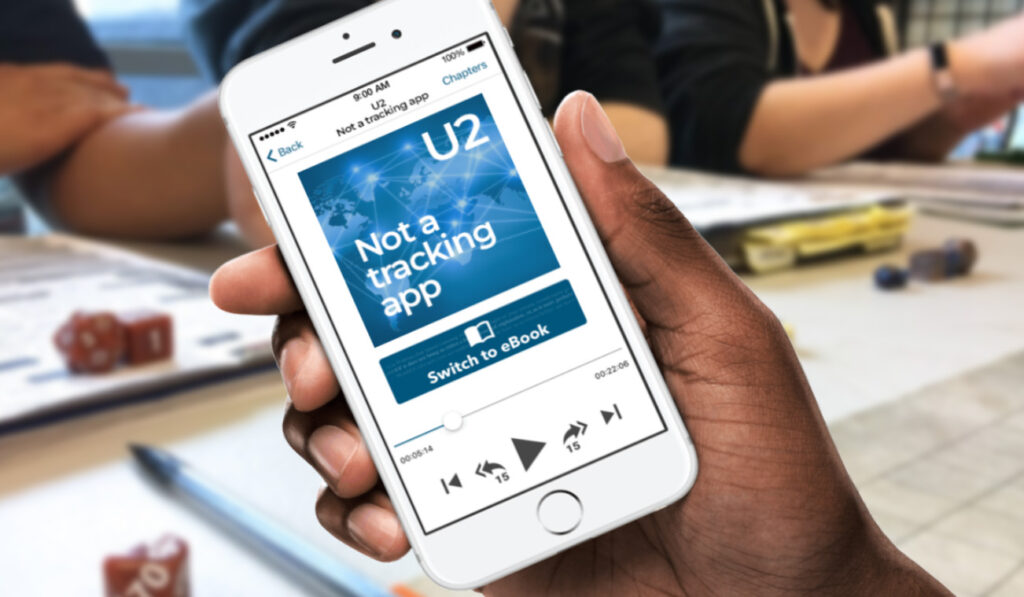 Minister for the Department of Home Affairs, Peter Dutton, responded to a crowd of journalists outside one of his properties this morning. At least we assume it was his, he wouldn't declare so either way.
The furore comes after millions of Australians woke up this morning to discover a new U2 album mysteriously installed on their phones, entitled 'Not a tracking app'.
Despite government insistence that there is nothing suspect about the unauthorised install of the album, some of the track titles have raised more questions than answers, such as I Still Haven't Found What I'm Looking For (Your Webcam), 'Stuck In A House You Can't Get Out Of' and 'I Will Follow (As Long As I Am Open And Running 100% Of The Time With No Other Bluetooth Operations)'.
Our inbox has been inundated with reports, here are some excerpts from a number of interviews we conducted:
"This is quite clearly a serious breach of privacy laws. Not once did I accept installation of this app, not only that, I wasn't even prompted. What other access does the government have to our personal devices?" – Samantha, cyber security expert, Preston
"This has absolutely ruined my Spotify algorithm. I exclusively listen to post-shoegaze-sludge-core and because of this, Coldplay has now appeared in my 'Discover' playlist." – Tarkyn, Newtown
"As if I've downloaded this. Bono is a fucking wanker." – Darren, Toowomba.
Prime Minister, Scott Morrison, had this to say on the matter:
"Australians love U2. That's what Australians do. And we need to be Australians, right now. Each and every one of us. I'm Australian, and like every other Australian, I'll be listening to this album, that is definitely an album, that's what it is, and making sure my GPS, camera and microphone are switched on for optimum sound quality. And If everyone does so, like good boys and girls, they can have an elephant stamp."
Thus far, it appears that the album cannot be deleted from any device. We had an anonymous hacker look into the back-end, and they did confirm that the album was storing location data, but strangely, it appeared that the streets had no name.
OUR LATEST LIVE SHOW - BOOK NOW:
Share this story: