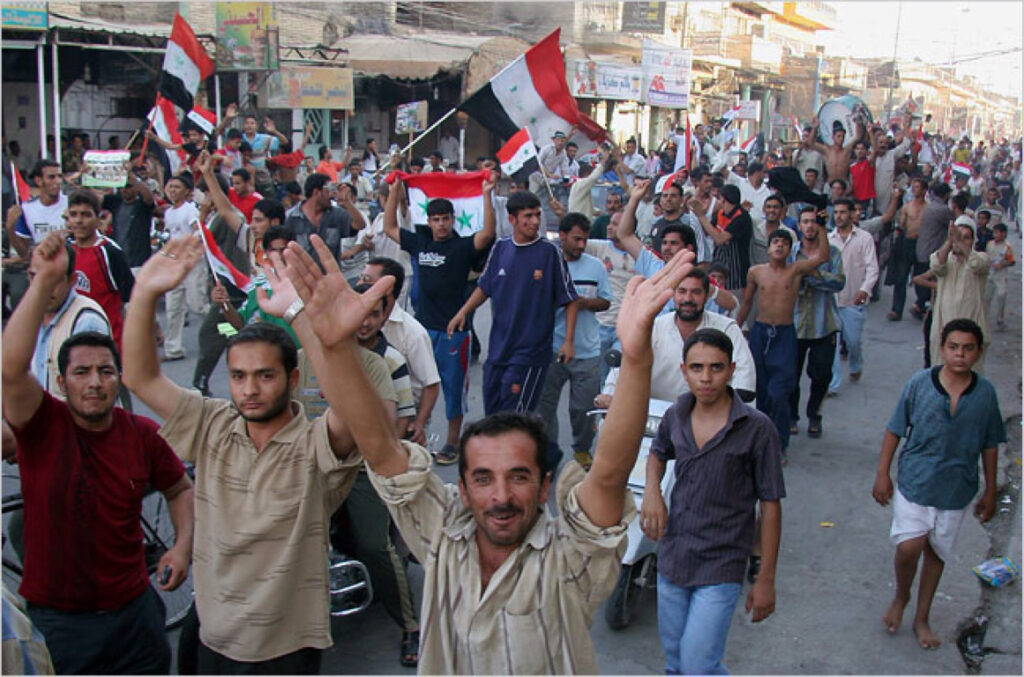 Celebrations have broken out across the city of Baghdad this morning, as news reached the Middle East that the government of America will ban entry by all citizens of Iraq and a number of other war-ravaged states. Dancing in the street and letting off fireworks, citizens of the much maligned country are said to be over the moon that for once a Republican president wants absolutely nothing to do with them.
"Frankly this is the best possible outcome we could have hoped for." said one of the revellers who had taken to the street. "Most of us spent the first week of Trump's Presidency huddled in bomb shelters, just counting down the minutes until he started raining justice and liberty down on us. When we heard that all he'd done was stop us travelling to their circus of a country we thought we'd died and gone to heaven, presumably via some kind of democratic insurgence."
Statues celebrating President Trump and his wish not to spread the horror of freedom and democracy throughout the middle-east have already begun planning, with officials also reportedly considering banning Mr Trump from the country, as a mark of mutual respect for the beloved anti-freedom icon.
Some however fear that the new bright age of US isolationism may not last, with memories of the Bush years still fresh in many people's minds. "I'm just a little worried is all" said one shopkeeper who had opted not to join the celebrations. "I mean sure we're all safe from Trump for now, but all it's going to take is one bad comment on twitter about his tiny baby hands from someone in Iran and next thing you know he'll be nuking us into liberty like there's no tomorrow."
Share this story: