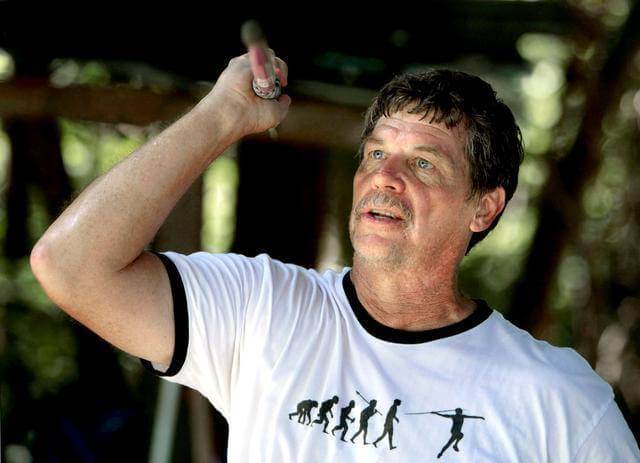 Australian javelin expert Tim Nicholson has trailed into discussing his grievances at length during the live broadcast of the Javelin events on Channel 7. "I've really gotta make these two weeks count for something, or I'm in some serious trouble with some seriously dodgy people."
"None of this new generation seems to care about throwing spears anymore," he said. "Throwing spears is really cool guys. Really cool, like a Barry Humphries level of cool."
Nicholson was once a competitor in the sport, and then stepped into an AIS coaching role before prematurely quitting mid-contract to focus solely on commentating.
Having not worked since the London Olympics and Athens before that Nicholson has been pressing hard for Seven to give the Javelin more coverage. After pleading incessantly with Seven he was given an extra commentating role commentating the Women's shooting.
Nicholson quickly used his newfound platform to tell viewers to rebel against the station's coverage until they "Purchase the television rights to the 2018 Javelin World Championship!" He then chanted "Javelin World Championship" repeatedly until he was forced off the premises.
"I sometimes I do get work outside the Olympics, I commentate people throwing sticks to their dogs at the park, only because that's where I do most of my drinking though."
Share this story: