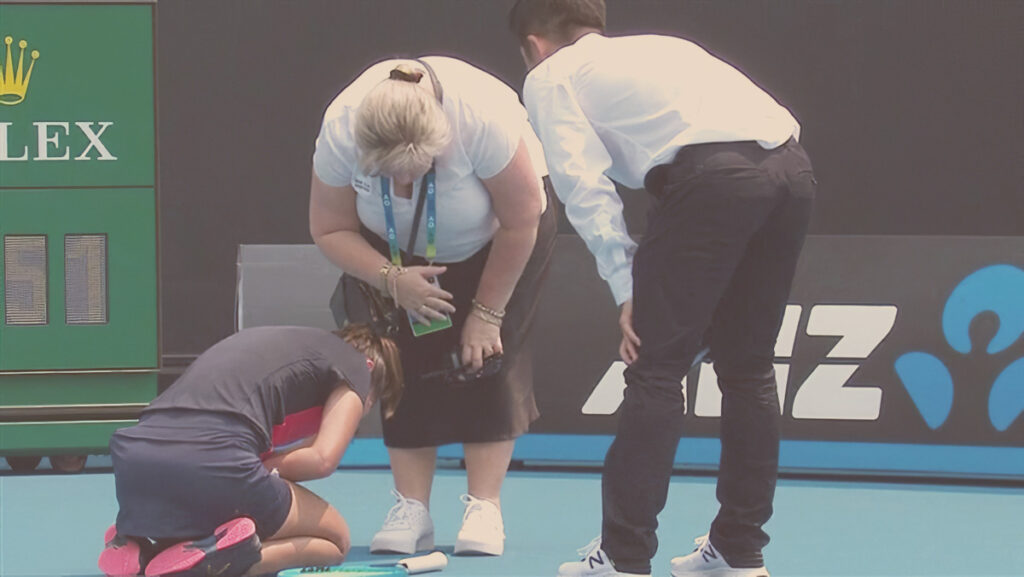 The Australian Medical Association's recent concerns over the welfare of Tennis players competing in Melbourne's smoke haze has prompted Australian Open officials into making drastic rule changes for next week's tournament, declaring that it was a new, better, and more challenging version of tennis, and that the stakes have never been so high.
Tennis Australia CEO Annette Volley announced the change at Fed Square earlier today, stating "Melbourne's air quality is putting our athletes in extreme danger, therefore we have no choice but to abandon traditional scoring methods in favour of determining the winners by whoever is the last man and woman to collapse."
"Players will now be refused all medical treatment during play and are required to smoke a durry at each change of ends," annette continued. "We feel this will revolutionise tennis just like the Big Bash has for cricket!"
Nick Kyrgios welcomed the rule changes, stating "everyone knows I hate tennis so if anything can get me off the court quicker I'm all for it!" before collapsing and being taken away on a stretcher. It was later established that this was not due to smoke inhalation, but was simply caused by the fact that Kyrgios couldn't be stuffed walking off the court with his own two legs.
OUR LATEST LIVE SHOW - BOOK NOW:
Share this story: