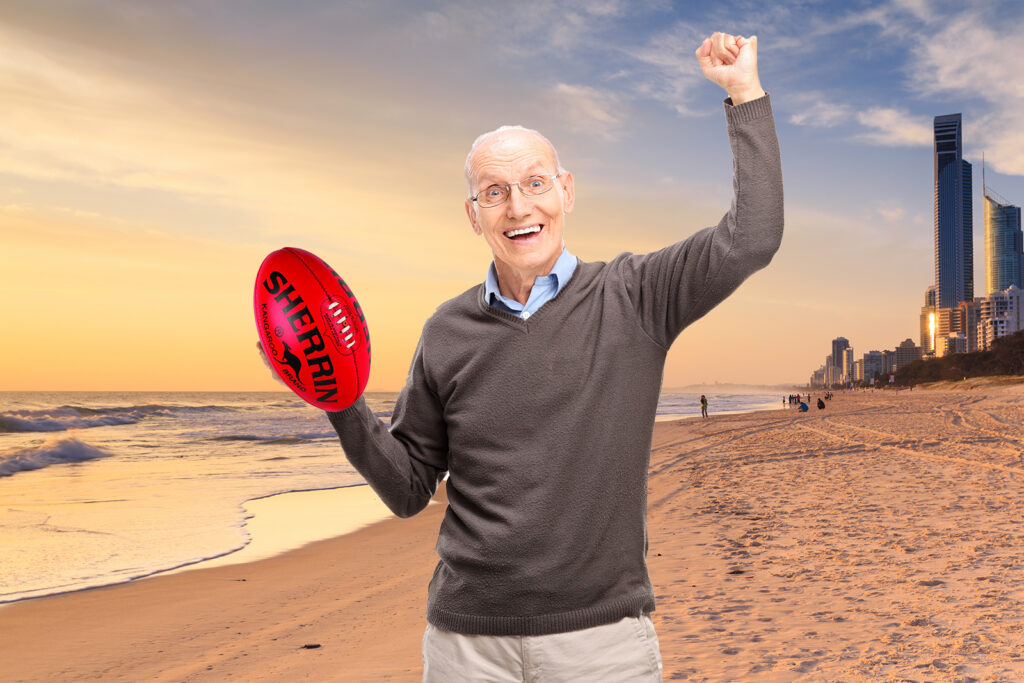 A rag-tag group of elderly residents of private nursing homes across Melbourne have formed an elite AFL team, in order to be able to travel to Queensland and start living the high life again at the AFL's Hub.
According to insiders, the team is in talks with the top brass of the AFL to enter a new team in the competition half way through the season.
The new team will be called the Self Funded Superannuants, and they are expected to be the richest team in the competition. The mascot will be a oversized novelty dividend tax credit called Frank.
Officials raised concerns that the new AFL players will not cope with the spotlight of suddenly becoming sport stars. Already several of them have engaged in group sex with women younger than them. "One of the players had sex with someone 40 years younger than him. It was a disgrace, taking advantage of a 56-years-old like that."
AFL officials are said to be open to the proposal, with one insider saying "they can't be worse than the Crows".
OUR LATEST LIVE SHOW - BOOK NOW:
Share this story: