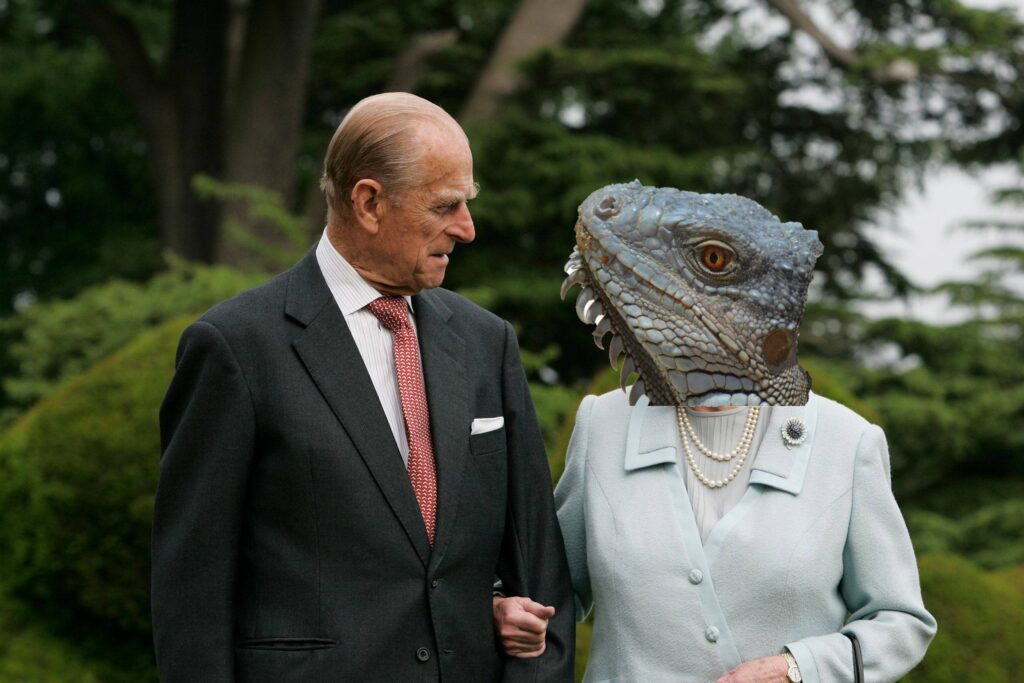 There were moving scenes at St George's Chapel today as the royal family gathered to say goodbye to the Queen's longest serving and perhaps favourite subordinate, Prince Philip.
In line with royal tradition, after the formalities and platitudes had been completed, guests witnessed the completion of a centuries-old ritual that saw HRM shed her human mask, return to her original reptilian form and devour her late husband whole, like an anaconda.
Royal experts and news.com.au reporters alike believe the consort's remaining life force will ensure the Queen lives for 'at least another 50 years', much to the chagrin of Prince Charles.
"It was remarkable," said Piers Morgan, found hiding behind an altar in the apse of the Chapel.
"The way the Queen was able to dislocate her jaw and work her way up her husband, while the rest of the attendees sang that 'I'm being swallowed by a Boa Constrictor' song, was haunting. It really brought everyone together, even William and Harry put their differences aside. I thought it would take an hour but he was gone within 10 minutes.
"It was all class, and exactly what you'd expect. I'm glad Meghan wasn't here."
OUR LATEST LIVE SHOW - BOOK NOW:
Share this story: