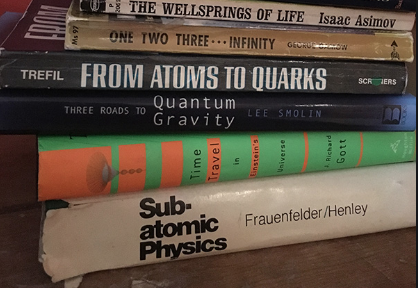 A 25-year-old Melbourne student spent more than three hours last night painstakingly choosing which novels to leave beside his bed, by way of impressing his date.
"It was a first date, and I had no idea what she was into," the young man said. "I mean, do you play it safe and stick to the canon – Austen, Joyce, Flaubert? Or do you take a punt and put out some David Foster Wallace? Or some early lesser-known DeLillo?"
The student said he spent a good 40 minutes fretting over whether to include a book of verse. "I wanted her to know I was across all the poets but – again – it was that fine line between looking well-read and scaring her off with something more modernist than she
usually likes."
In the end, he struck what he regarded as a sensible balance between the quality mainstream and bibliophile esoterica by displaying a well-thumbed paperpack Camus, a recent Martin Amis and a first edition Dario Fo in translation.
He additionally left lying on the bedroom floor, in a calculatedly messy fashion, copies of The Monthly and the New Yorker magazine. On top of his retro LP player, he casually stacked vinyl records by Nick Cave, Flume and The National. "And some Charles Mingus just to prove I dig jazz too," he said.
The student revealed that, after all that, his date didn't end up coming back to his place anyway.
OUR LATEST LIVE SHOW - BOOK NOW:
Share this story: