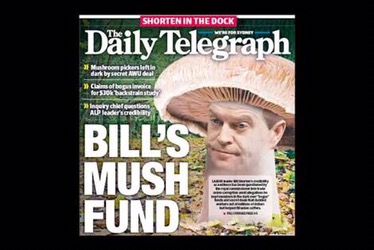 For the first time in its history, The Daily Telegraph has announced it will be trialing a news section, which will feature reports based on actual journalism rather than the long-form opinion pieces they are known for.
The new section will be bereft of the opinion of Rupert Murdoch and has prompted the publication to hire its first fact checkers and journalists.
For loyal readers, there is no need to worry. The news will be a small concise segment found on page 50.
The editor sought to reassure readers that the 'news' reports will never be featured on the front page. "I think that works well as our fiction section," she said.
The announcement came as the newspaper celebrated another hallmark — 150 straight days featuring Bill Shorten in weird headwear on the front cover.
The Chief editor has high hopes for the news, "We've stripped back anything we've ever done, my personal goal is to refrain from using the phrase 'fiscally blind lefties' in any of the investigative reports."
The new section was made possible thanks to specialised advertiser backing. The first story in the news section will be an investigative report on 'why KFC is so finger licking good.'
There are no plans for The Herald-Sun to follow suit.
OUR LATEST LIVE SHOW - BOOK NOW:
Share this story: