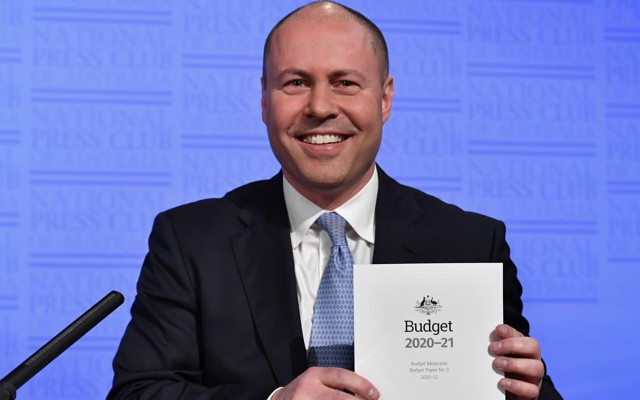 Josh Frydenberg has nominated himself for Australian of the Year after he heroically announced yesterday that he would be giving a fraction of the money he has cut from essential services in the last few years back to those services.
"Mr Speaker, today I have news that will be a huge relief for people around the country," smirked the man who caused the problems he is only fixing because pretending to care is better come election time. "We are putting funding back into the system. Australia has been at it's weakest since the Great Depression ever since we announced we fixed all the problems Labor caused, but now we are ready to fix these mistakes that someone made, probably Dan Andrews or a refugee."
"We will be putting money back into parent's pockets for childcare, money that we denied being an issue not long ago, that money will be here sometime after the election. We will be investing in the environment, by giving green energy money straight to energy providers who burn coal. We will be lifting payments to the elderly, getting it to a fraction of what was spent on the elderly before we took office. We will temporarily consider not destroying the NDIS until after the upcoming election. Lastly we will fully fund the family court system changes suggested by investigators, investigators like Pauline Hanson who decided family court experts were biased against abusers so we are getting rid of family court. We are truly heroes of our election time."
"Not only that, Mr Speaker, we will be helping everyday Aussies by applying the universal solution for every problem: tax cuts for the rich. Although this year we don't think that is enough, so we are going to roll out measures to make it easier for young people to buy a house in a way that will ruin their life unless they have rich parents. As any economist will tell you, trickle down economics works and when supply is drastically below demand on a basic needs you respond by increasing demand. You're welcome Australia!"
---
The Chaser Report podcast is now daily. Listen to today's episode now.