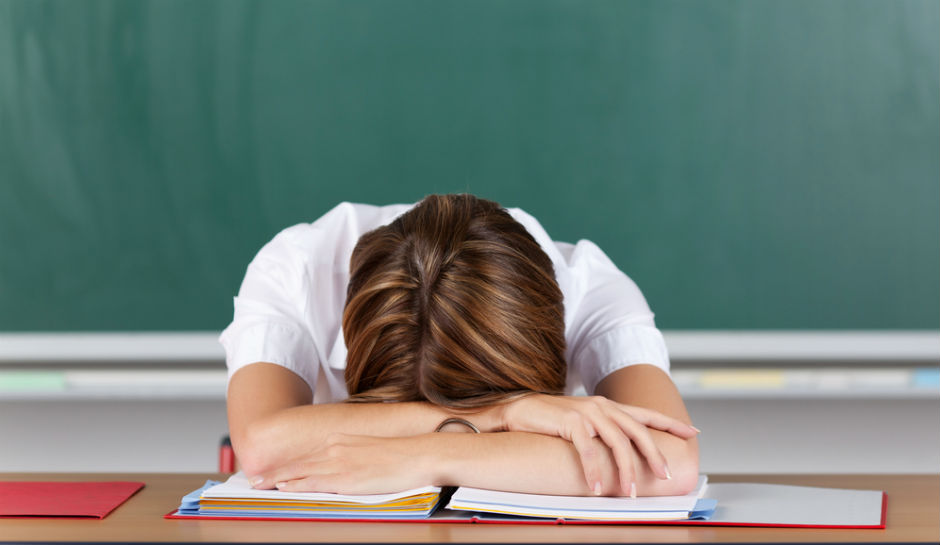 THE anxiety and stress of the new school year was quelled immediately in a Year 5 class in Western Sydney on Monday when students were told to "shut up and just draw or something" as their teacher attempted to cope with a devastating hangover following a four-day bender over the Australia Day long weekend.
"I tell you, having Australia Day on a Thursday was a bad idea. Was I even supposed to come in on Friday? I don't remember," burped Rebecca Gray, reeking of gin and sweating profusely.
"At the staff meeting the principal said the kids might have questions about Australia Day and Donald Trump and stuff. All my kids wanted to know was 'Miss, what's wrong?' and 'Is vomit supposed to have blood in it?'"
"I told them to play head-down, thumbs-up and took a nap. Next thing I know it's lunchtime."
Thomas, 10, was less than impressed with his first day back.
"How am I supposed to prove how much smarter I am than everyone when Miss is passed out on her desk? These other kids' parents might shop at Kmart of Office Works but I made my mum go out and spend $250 on handcrafted stationery that's not being used! I just got my pen license last year, too. It's like any idiot can become a teacher these days."
Ryan, also 10, was far more optimistic.
"I drew a big cock and balls on the chalkboard and it stayed there all day. I can't wait until Anzac Day when Miss gets tanked again. This is going to be the best year ever!"
Share this story: