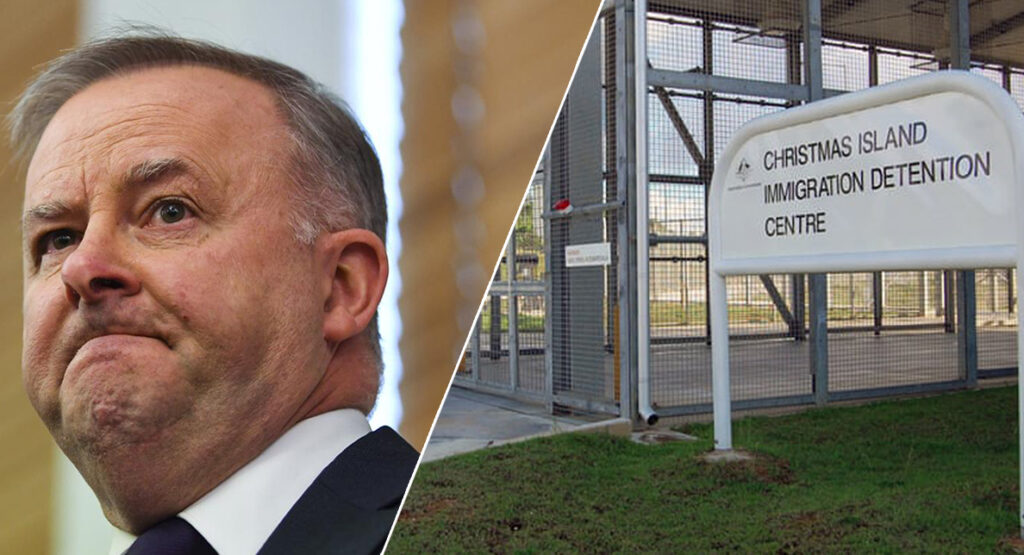 Refugee families who now face the possibility of their status being revoked and being locked away indefinitely, have announced that they are relieved to learn that when Opposition Leader Anthony Albanese voted in favour of these changes, he did so with 'a level of empathy, understanding and compassion that Scott Morrison could never' according to Labor groupies on Twitter.
"At first I was concerned to see that locking me and my family up indefinitely in conditions the UN constantly describe as inhumane had bipartisan support in this country," said one refugee after learning that only the LNP can be criticised for policies with bipartisan support, "but now I understand that Albo is a kind man who doesn't need empathy training and that it makes a big difference. While he may support locking me up forever, he understands that it is wrong to do so, which makes it ok."
"I am glad to know his policies and voting record don't reflect what his policies and voting record really are, and that historical record is not a place to look for historical evidence of his leadership even if it was from a couple days ago. While he may have recently shown support for the coal industry, the Murdoch media empire and treating refugees inhumanely, if we want these issues to be resolved we must vote him in without any pushback. It seems that even his own policy guidelines have anti-Labor bias these days, if anyone deserves sympathy in this situation it is Albo. Poor guy is trapped in a system where he votes in favour for things he supports, there should be international intervention to save him."
"I understand now that the real inhumane ones are the Greens, they are trying to destroy democracy. They should be made to stop like the parties from the country I fled. They needlessly attack Labor by not blindly supporting policies just because they believe the policies aren't good. While I do not fully understand how voting Greens would put LNP in charge since this is a preferential voting system, I do understand I must take one for the team and go to Christmas Island and stay there until I die for Albo's sake."
"I encourage groups like unemployed people, climate experts, disabled people, First Nations people and other refugees to stop criticising the actions and policies of Labor because unlike Scomo, Albo isn't just about slogans he is about actions. You just look at Albo's slogans for all the proof you need."
---
The Chaser Report podcast is now daily. Listen to today's episode now.