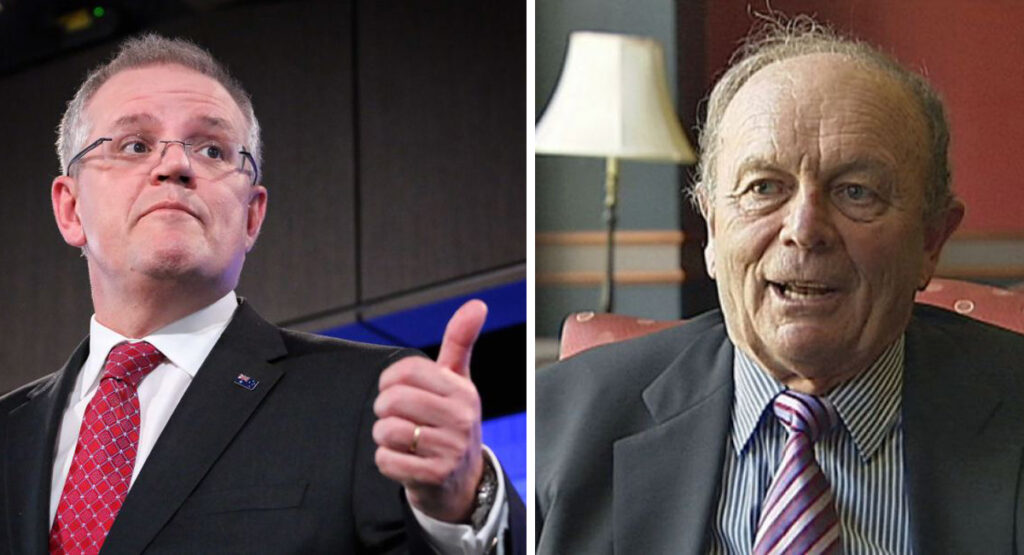 Prime minister Scott Morrison has slammed mounting criticism over his government's lack of a response to the lockdown in Melbourne. After calls for a JobKeeper style payment to be made available while many businesses have had to close during the lockdown, the PM has announced plans to give millions in JobKeeper directly to Harvey Norman executive chairman and bond villain who looks like a testicle, Gerry Harvey.
"Look I had a chat with the empathy consultant and realised that you lot of you are seeking help," said Scott Morrison while booking a flight to Hawaii, "we hear you and want to offer help. We have prepared millions in new JobKeeper funding to support local businesses, specifically Harvey Norman. This money will go straight in the pockets of Gerry Harvey and the rest of the top executives at Harvey Norman. So there is no need to worry Victoria, we are helping those we think needs it most."
This news comes after the shocking development over the weekend that Harvey Norman, who constantly lobby against rising minimum wage to match inflation, refuse to give overworked employees higher pay after increasing profit while using JobKeeper. Reports of protests at Harvey Norman stores led to the store's twitter account to mock former employees suffering from mental illness before blocking unions on the site and then basically everyone else. Statistically speaking the official account for advertising the company has now blocked more people from seeing their tweets than the amount of Harvey Norman employees who have been paid appropriately for their work.
In a response to the news, Gerry Harvey spoke to the media outlets that Harvey Norman sponsors saying, "The money is mine all mine! Fuck the poor, lazy smelly bastards can die for all I care. Oh wait, can you cut that out and I will answer again? Thank you, I am glad you are always willing to look the other way for us. Let's try this again; thank you Scott Morrison. You're leadership has allowed us to keep many of our employees that we see as family."
---
The Chaser Report podcast is now daily. Listen to today's episode now.