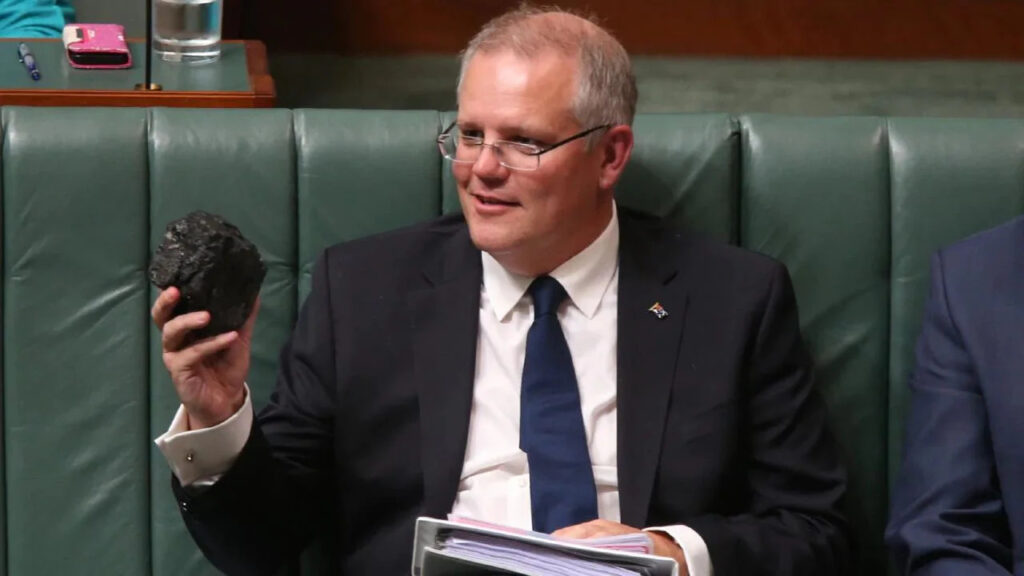 Prime Minister Scott Morrison has today responded to criticisms over the controversial ban against Australians returning from India. The PM denied assertions that there is a total ban on travel from the country, claiming that the government is already planning to evacuate all Adani coal executives in the region to a safer place.
"We need to act fast to help these stranded people," said Morrison. "They're stuck in a crisis situation and potentially at risk. India is overwhelmed as it is, so if these people stay there it could only make things worse. We must be ready to open our borders to any and all needy billionaires."
"Also these travellers will not be met with jail time, as the media would like you to believe. They will be met with a respectful amount of taxpayer money and 'green energy' bank loans for installing solar panels onto the coal mines. We treat all our wealthy coal magnates with the upmost respect. When you look at the bigger picture, they will come to our country and make our country better, by making the coral in the Great Barrier Reef as white as our favourite immigrants."
---
The Chaser Report podcast is now daily. Listen to today's episode now.