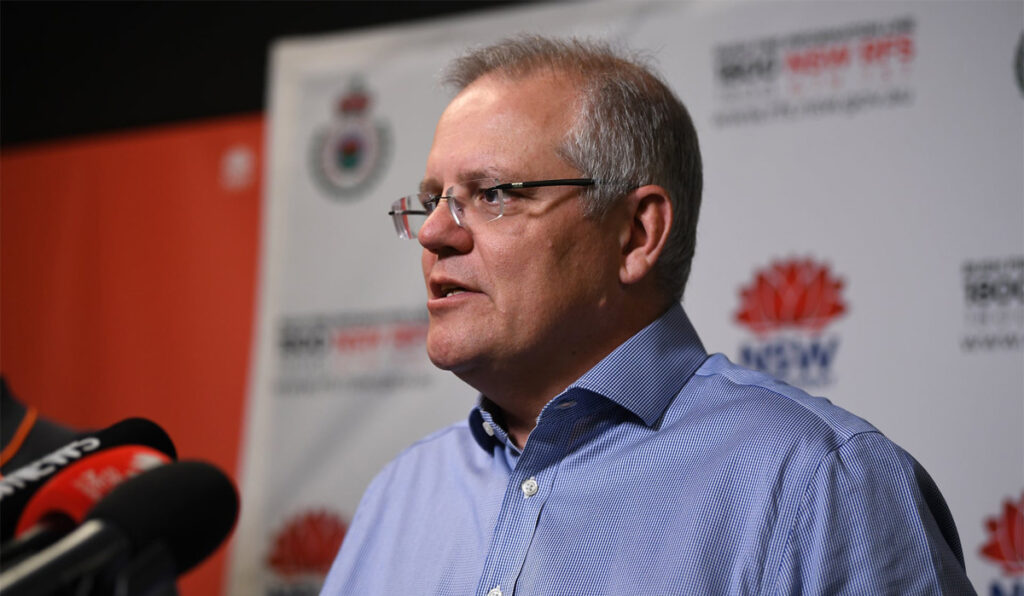 Prime Minister Scott Morrison has today taken drastic action on the bushfires currently enveloping the country, announcing the new purchase of 12 state-of-the-art helicopters to ensure every possible angle is filmed in upcoming Australian cricket games.
The Prime Minister has also approved up to $3 million for improved uniforms for the Australian cricket team, with extra long visors added to the baggy green to ensure they don't get burned while out on the field. Water supplies have also been flown in from interstate by the army to ensure players are sufficiently hydrated to be at peak performance, and 30 new fire extinguishers have been installed in the changerooms of major sporting venues, in case the teams want to get a bit silly and spray each other following their predicted stunning victories this season.
"It's imperative that our country's first line of defence against these terrible fires is adequately funded," said Morrison, before clarifying that he was still talking about the cricket team. "Today I'm asking all Australians to give generously to these heroes, whether you're in retail, an office worker, or even some kind of emergency service worker, we should all chip in and give thanks to our nation's multi-millionaire sports players for chasing a ball around a grass field for hours on end. Those are the heroes our country is relying on."
"I think we can all agree that praising a sporting team during a national disaster is the least we can do. But that being said if anyone has any ideas on how I can do even less, I am all ears."
---
If you enjoyed this article, consider becoming a contributor to the Chaser Beer Fund. For just $7 a month you can help us employ 20 more interns.
---