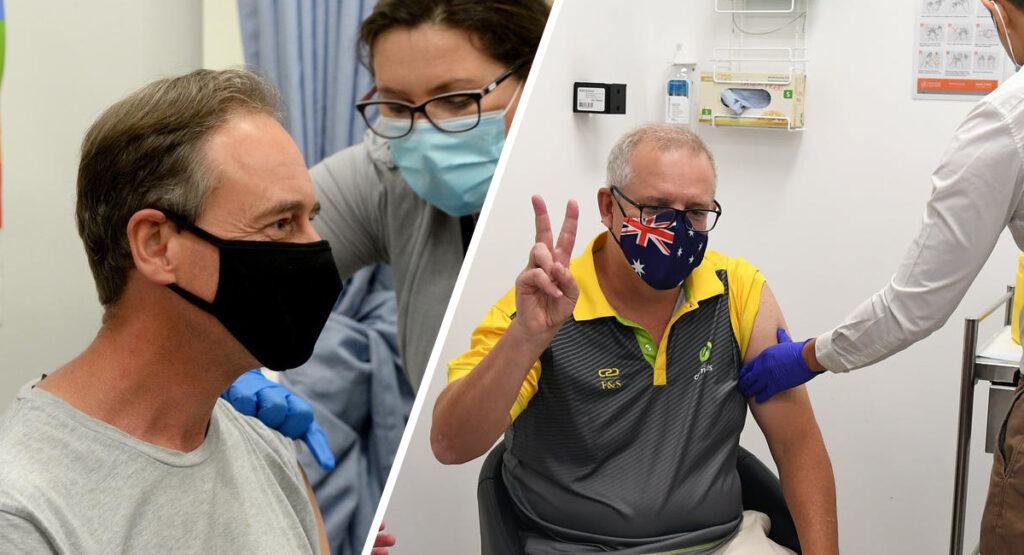 Prime minister Scott Morrison has announced today that all people the government deems 'essential workers' have gotten their jab. The PM denied media reports that not all essential workers have received the vaccine, explaining the media were just deeming the wrong people as 'essential'.
"I've got the jab, so has Greg Hunt, Peter Dutton, Josh Frydenberg and even Barnaby, oh, and Rupert Murdoch got one ages ago, so that's pretty much everyone essential covered."
"I'd like to thank the Australian public for the outcry of support over the past six months asking 'when will the essential workers get it?' It means a lot that you were thinking of us first."
"But as we can all agree, work here is not finished. Next we've got to make sure that my wife Jenny gets it, then my daughter and my other daughter, and my dog."
"And of course, from now on, we will be focusing on making sure all sport stars, coal executives and other political donors get the jab as soon as possible. Don't worry Sharkies, Scotty will be there soon to protect you."
---
The Chaser Report podcast is now daily. Listen to today's episode now.