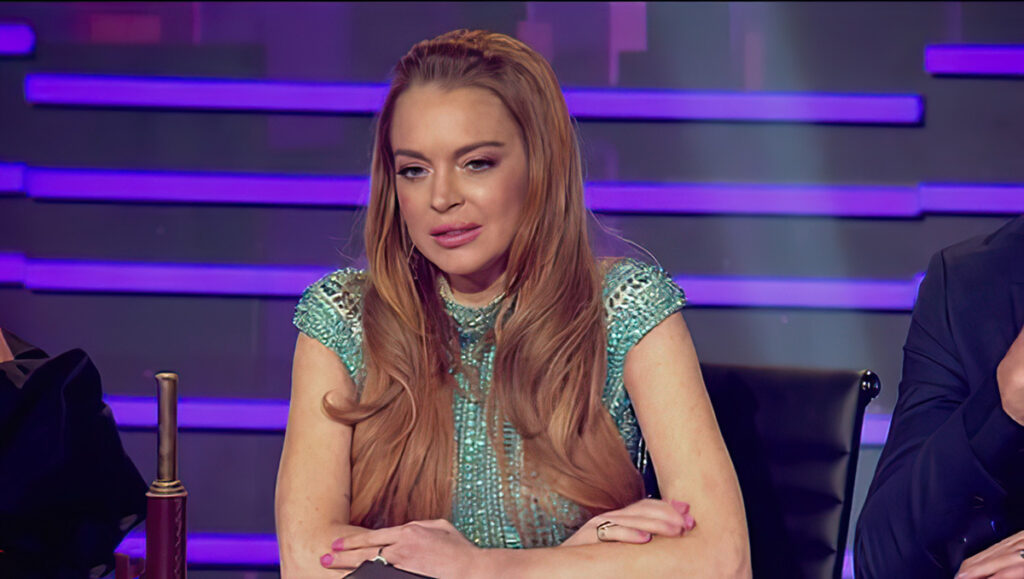 Fans of 'Masked Singer Australia' have been treated to an amazing performance from American actress Lindsay Lohan whenever a 'celebrity' reveals who they are under their costume. The actress is known for her performances in many hit films, such as 'The Parent Trap' and 'Herbie: Fully Loaded' as well as her many court appearances, however many critics are saying this may be her best performance yet.
On the show, celebrities sing while wearing a costume and the judges, including Lohan, are tasked to try and guess who it is under the mask. Lohan also has the added task of acting excited when she sees who was under the mask, a role she has really made her own. With celebrities like Gretel Killeen, Nikki Webster, and Darren McMullen; some Australian viewers even have trouble recognising the celebrities when they reveal themselves, but Lohan still manages to act like she knows who they are and that she is thrilled it's them.
"Wow… I can't believe it was… you!" an excited Lohan could be heard exclaiming last night, before being informed the person she was looking at was actually a random audience member. "Oh, sorry I mean, I can't believe it was YOU!" she said excitedly to another person, who gently explained she was fellow host and radio personality Jackie-O.
Some critics think this level of acting may make her a front runner for a Logie in the near future, of course this would mean someone would need to explain to her what a Logie is.
OUR LATEST LIVE SHOW - BOOK NOW:
Share this story: