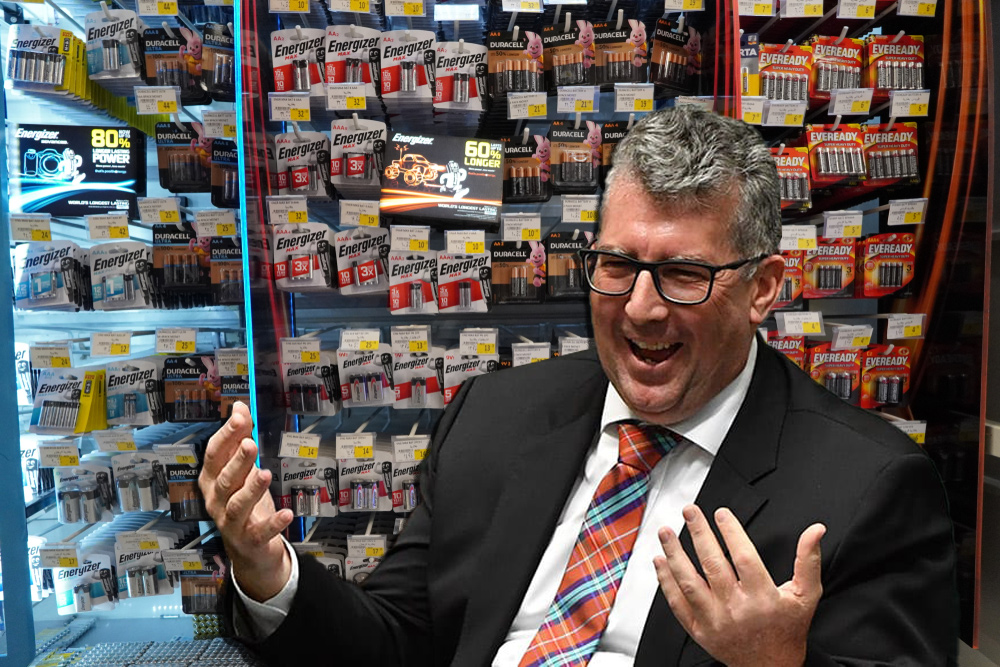 Resources minister Keith Pitt has slammed the idea of using solar energy in an interview on RN Breakfast because 'solar turns off' during the night time and that there is no good way to store energy due to 'battery technology' not existing yet.
The minister suggested using coal power instead, which he claims never causes blackouts, just weeks after a coal plant caused widespread blackouts in Queensland.
The former electrical engineer then had the shock of his life when he ducked to the shops after the interview and saw these things called 'batteries' that could effectively store energy. Stunned by the new technology that was recently invented in the year 1800, the engineer was left reconsidering his life choices.
The energy market explained pic.twitter.com/J3pkYMWY8C

— Gavin Coote (@GavinCoote) May 10, 2021
"I can't believe someone actually found a way to store and transport electricity," said the engineer previously thought all electricity was magically delivered from coal plants into our phones by little fairies that are inside the phones, "this is astonishing. It changes everything. Although as an engineer I don't see how this little 'double-A' battery could power a city, like we would need a much bigger one."
"Wait, those exist too and have since rockets needed electricity? Well then, looks like that's something that could be very useful for my buddies in coal to use. See that way we can fill them up because unlike solar we can burn coal 24/7 until the eventual heat death of the planet burns all the coal, which will bring great profits for my mate."
In response to this discovery, the Minister's alma mater Queensland University of Technology have made the discovery that they apparently give engineering degrees to complete fucking dumbasses who are happy to destroy the planet.
OUR LATEST LIVE SHOW - BOOK NOW:
Share this story: