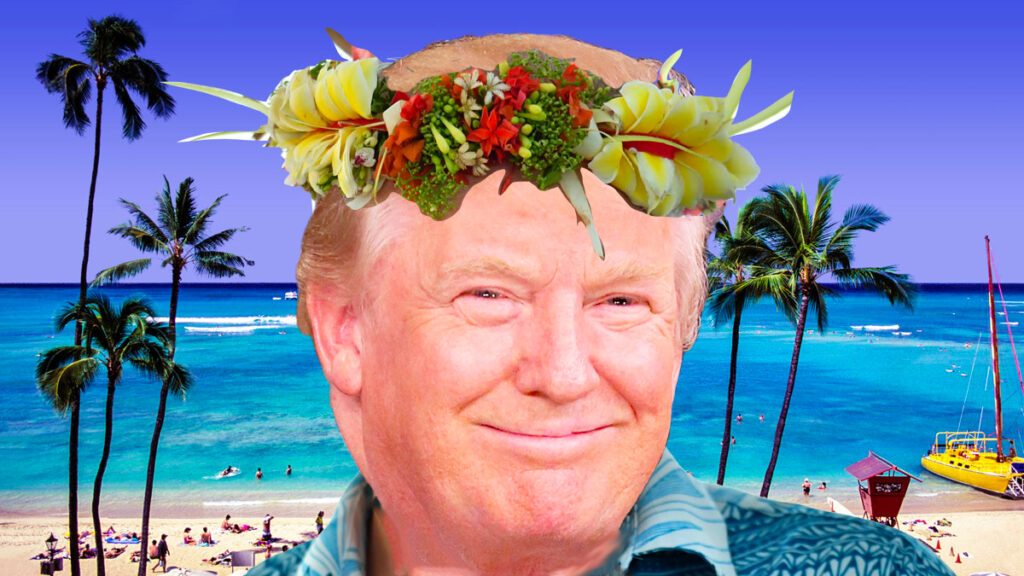 President Donald Trump has decided to take a quick, two-week break in Hawaii, amidst a crisis enveloping his nation. The decision came shortly after a call with Australian Prime Minister, Scott Morrison.
The decision has been criticised by Mr Trump's critics who say leaders should be present during massive national crises.
But Australian Prime Minister Scott Morrison assured journalists that it was a completely normal thing to do in the time of a massive crisis. "I don't see anything wrong in him popping away for a quick break at a time like this."
Mr Morrison advised Mr Trump to blame his wife and kids if he ran into any trouble.
"Melania really needed the break," said Mr Trump.
OUR LATEST LIVE SHOW - BOOK NOW:
Share this story: