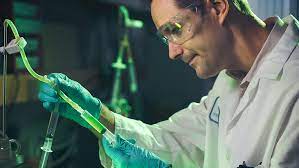 Scientists are investigating whether it is possible to harness the power of disappointment, after Labor quietly approved 116 new fossil fuel fracking sites in Queensland.
"I've been studying renewables my entire career," said one climate expert, "but I'm continually amazed just how often the voter's disappointment in Labor gets renewed. It's the most renewable thing on the planet."
But a spokesperson for Environment Minister Tanya Plibersek said scientists had got it wrong. "Polling shows that 85% of voters want more action on climate change. That's exactly what we're doing. 116 extra gas wells is fucking supercharging climate change. How much more action do voters want?"
When it was explained to Plibersek that "more action on climate change" meant that voters wanted action to reduce climate change, Plibersek disagreed, saying that she had consulted with many, many Santos executives, who all agreed this was a great way forward."
But some Labor MPs have quietly backed the plan to tap into disenchantment with Labor, saying the most disappointment actually comes from Greens voters. "The idea of strapping a metric fuckton of Greens voters to a massive turbine is a great idea. Perhaps we can harness the power of whingeing?" said one unnamed Labor Prime Minister.
Scientists say it will require a major scientific breakthrough to be able to tap into disappointment in Labor, but that working out how to harness it as a source of energy is actually way more likely than Labor taking climate change seriously.
Scientists say the fracking sites are approved for operation until 2077, meaning that there is at least fifty years left in the renewable potential of disappointment.
Share this story: