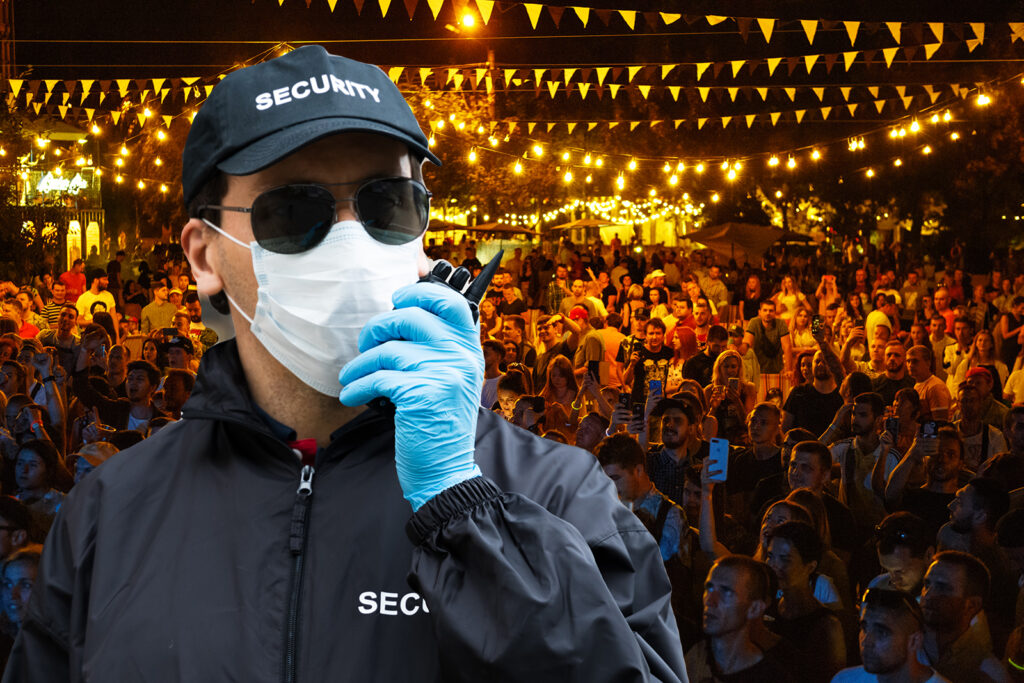 Private contractors guarding Melbourne quarantine hotels have organised a huge party to apologise for causing a second wave of the virus in Victoria. They say the party will celebrate the 1 millionth person tested for Covid in the state.
The guards, who have recently come under scrutiny for their part in spreading the virus, said they hoped the huge party would make up for their shortcomings. 'Look, this second wave of COVID-19 and lockdown is pretty much our fault,' the intern/CEO of the very recently created security company commented, 'So we have to do something to make everyone happy again. We heard Victoria is nearing the 1,000,000th person tested for COVID-19 and wanted to act.'
The large party, not yet officially endorsed by Premier Daniel Andrews, would reportedly have a giant cake with 1,000,000 candles that would need to be blown out by the lucky winner before being shared with the other security, medical staff and anyone waiting to be tested. 'Apart from sleeping with COVID-19 quarantined hotel guests, it's just another way of our security company sharing the love with the potentially infected public!'
**Update** Vicrorian Premier Daniel Andrews has since cancelled the party and shuffled the private contractors to guard the little used Victorian/South Australian border, on the thinking that no Victorian would ever want to go to South Australia, lockdown or not.
OUR LATEST LIVE SHOW - BOOK NOW:
Share this story: