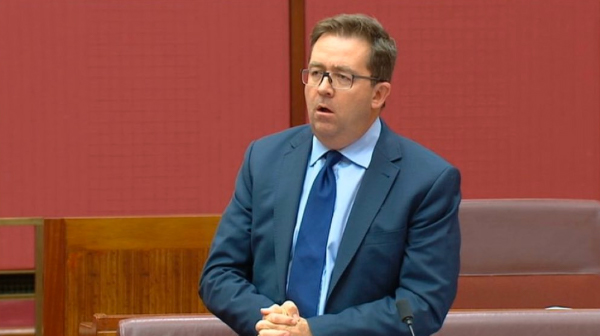 Queensland LNP Senator James McGrath attacked the ABC last night, saying many people "no longer see it as a national broadcaster," and that he hoped the ABC News would pick up the story and run it on their national television and radio channels, local radio stations, websites, digital audio downloads and apps, as well as on iView.
"The ABC has lost its audience, and the best way to get that message out there is to get a good run on the ABC, because it's got the biggest audience," he said without any trace of irony.
Senator McGrath's outburst comes as ratings company Nielson released figures showing that ABC websites are now the most visited news outlets on the web, although critics say that figure is inflated by the number of four-year-olds logging on to their parent's phone and searching for "news about Bluey".
Senator McGrath said that if the ABC didn't run his attack on the ABC, it showed that the ABC had lost the trust of the community.
"People no longer trust the ABC for their information, and I demand that they run this message, because if it's coming from the ABC then people will trust it," he said, without the slightest trace that he sensed any irony.
Meanwhile, Labor "Opposition" Leader Anthony Albanese has said he is awaiting polling from Central Queensland before he makes a statement on whether he's for or against the ABC.
OUR LATEST LIVE SHOW - BOOK NOW:
Share this story: