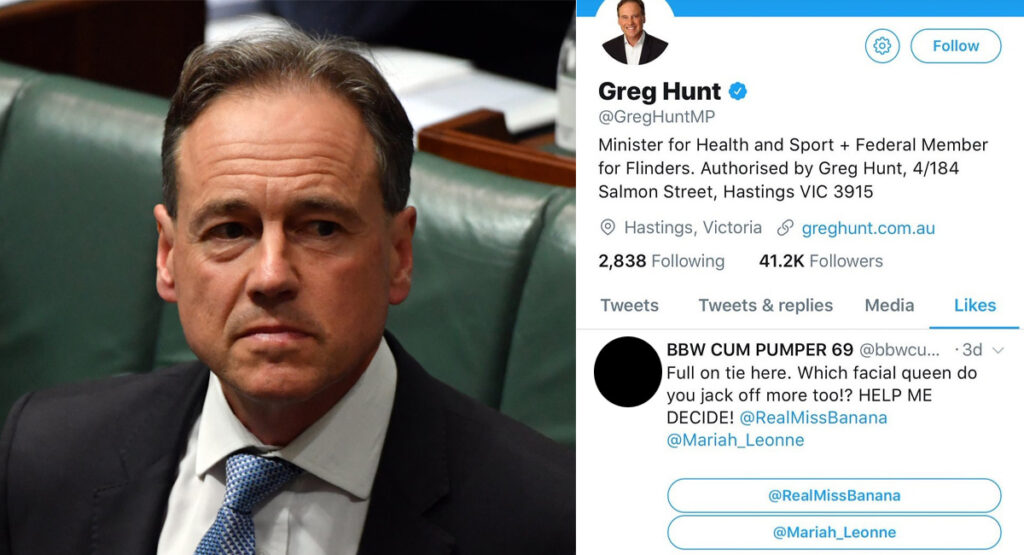 Minister for Health and living cockney rhyming slang Greg Hunt has come under fire today, after it was revealed that Pfizer tried to offer him millions of vaccine doses last year, but was unable to reach the minister via email. However, representatives for Hunt have hit back at Pfizer's claims, stating that if the company really wanted to get the attention of Hunt, they should have tried tweeting at him from a porn account on twitter.
"You don't seriously expect me to sit around reading emails all day do you?" asked the guy being paid $350k a year to read emails. "Like every single one? That sounds pretty unreasonable don't you think? I'm afraid I'm far too busy with more important matters, like launching very legitimate police investigations into who hacked into my twitter and liked a tweet by 'BBWCumPumper69', which definitely wasn't me by the way. We all know a Liberal minister would never get himself entangled in a sex scandal while at work."
Asked why he had gone to such great lengths to cover up the fact that he had been offered the vaccine, a representative for Hunt said that he will answer the question in 14 months, once he finally gets around to reading the email.
OUR LATEST LIVE SHOW - BOOK NOW:
Share this story: