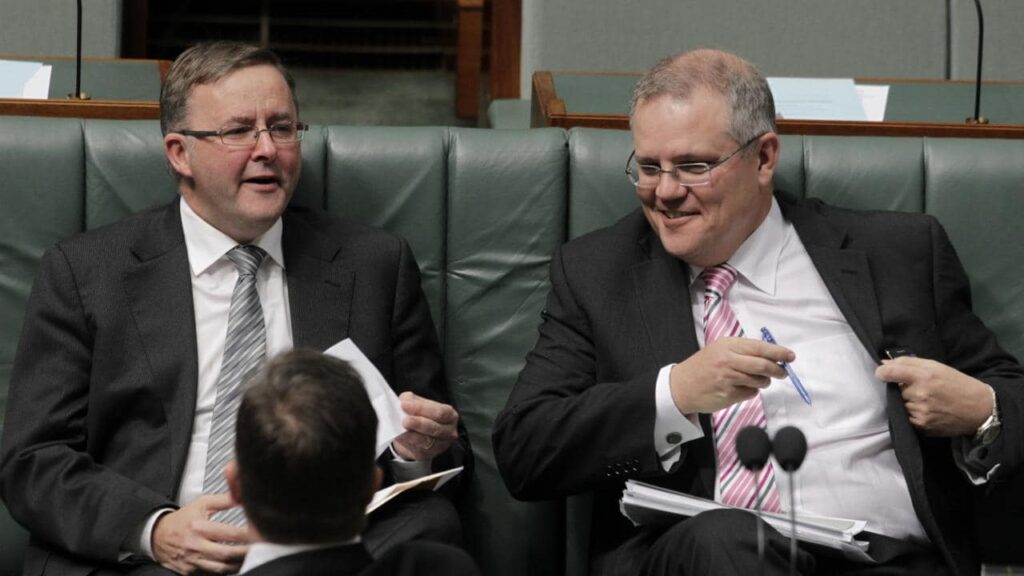 Labor Opposition Leader Anthony Albanese has pledged bipartisan support for the Liberal Party's Victorian branch-stacking.
The Victorian Liberal Party has been engulfed in scandal since Sunday after shock revelations that anyone thought the Victorian Liberal Party was worth stacking.
Mr Albanese said branch-stacking was a sacrosanct activity above party politics and the Labor Party would support it, along with everything else the Liberal Party does.
He further offered Labor Party support to help advise Liberal Party branch stackers if they needed it. "There are a few graveyards I know that might come in handy."
Mr Albanese said he was pleased that the two parties could finally "meet in the middle" on an issue, rather than the usual method of Mr Albanese just agreeing with whatever the Liberal Party says.
OUR LATEST LIVE SHOW - BOOK NOW:
Share this story: