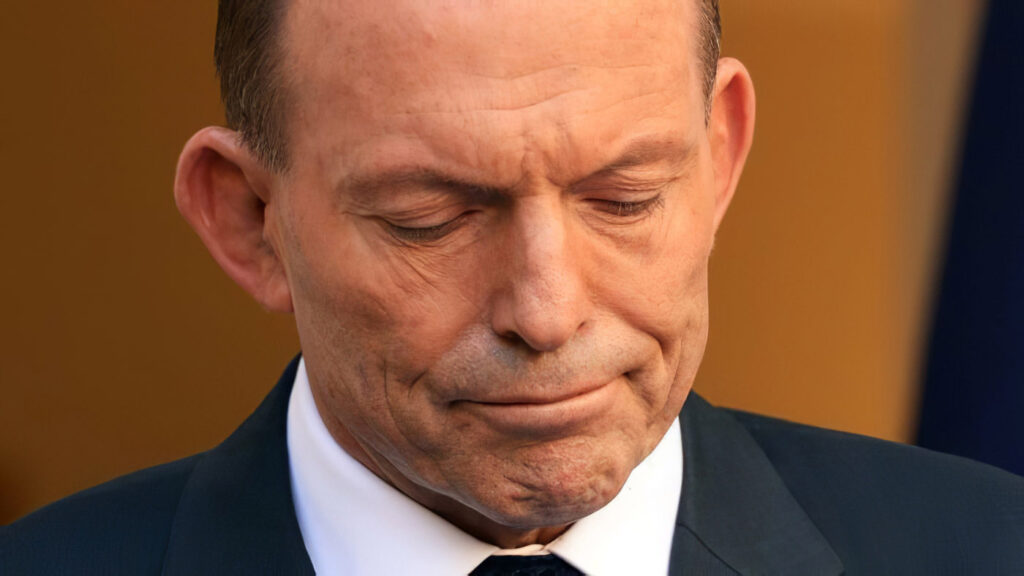 Former Prime Minister and current Newstart recipient Tony Abbott has today announced an ambitious GoFundMe campaign, hoping to raise up to $50 million to assist with the ongoing disaster weighing heavily on all Australians right now: Harry and Meghan's shock estrangement from the royal family.
"Please help in any way you can. This is terrifying," Abbott wrote in a Facebook post this morning. "Imagine the repercussions for ordinary Australians if a man so far down the succession that he will never be king decides to get a job instead of mooching off of British taxpayers." He explained that the monarchy itself could be at risk here, something which would surely have a devastating impact on all our lives.
Abbott said the money would go towards a variety of initiatives aimed to entice the young couple back into the royal fold, including disguises they can use when venturing outside, stunt driving courses for their chauffeurs, and body doubles to handle particularly tedious family gatherings. "We're also going to lobby Scott Morrison to give Prince Harry a knighthood, because that's always popular."
Back in the UK, royal observers have expressed support for the campaign. "It's so upsetting. I just cannot understand why they would want to distance themselves from the monarchy," paparazzo Thom Valentino told the Chaser, before cutting the interview short to pursue Harry and Meghan down a crowded highway tunnel.
Mining billionaire Andrew "Twiggy" Forrest is also pitching in, donating $2 million to Abbott's campaign, and an extra $130 million to set up a think tank to determine how he can best profit from the crisis.
OUR LATEST LIVE SHOW - BOOK NOW:
Share this story: