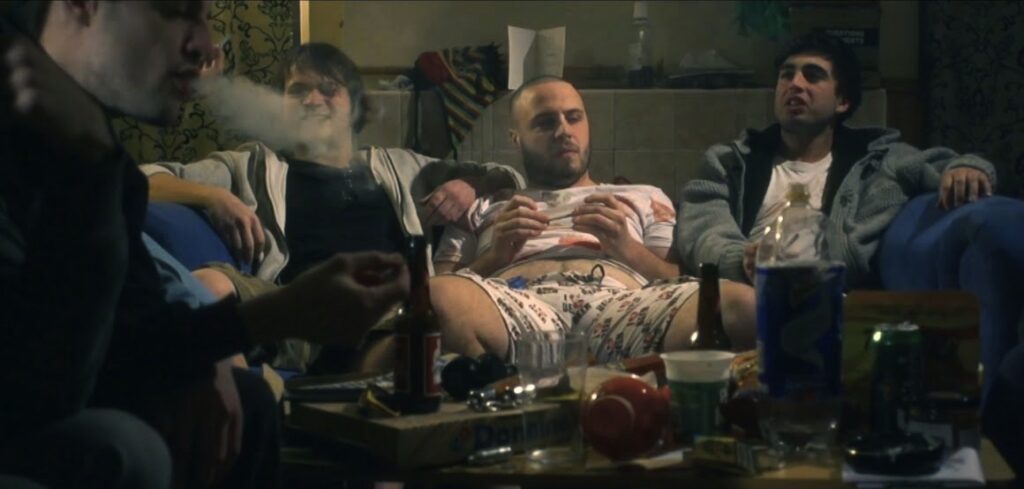 Bowen-based stoner, Darren Hutchinson has launched a stinging attack on the Queensland arm of the Dominos Pizza, accusing the food delivery company of "terrible service" and the delivery driver of "probably stealing" the three pizzas they have placed orders for.
Darren, and his flatmate 'Fairzy', bunkered down in their basement on Saturday after stocking up on cannabis, salsa and cupcakes, and are completely unaware a massive fuck-off cyclone is directly overhead.
Last night, the pair embarked upon a Netflix binge of movies in which Sean Bean has died, and had so far failed to switch to any of the free to air channels, or look out the window.
Hutchinson has reportedly made repeated claims stating there is a chance they'll go to the shopping centre later. Experts say this is unlikely.
The SES has expressed hope that all stoners unaware of the conditions don't run out of weed before the cyclone passes.
According to reports on Twitter, thousands of other stoners are expressing solidarity with Darren, Fairzy and the wider North Queensland population by also bunkering down, staying in and making sure they don't leave the house until Cyclone Debbie has passed.
OUR LATEST LIVE SHOW - BOOK NOW:
Share this story: