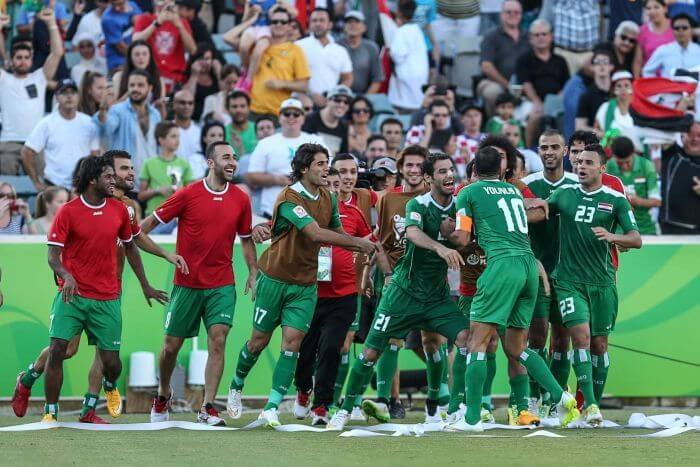 Iraq's football team has won its first ever major trophy after defeating Saudi Arabia in the finals of this year's Asian Football Cup, and ecstatic Baghdad residents diverted their regular gunfire into the air in celebration.
"This win has unified Iraq," said one Sunni insurgent as he discharged his pistol into the air. "The only thing that could make this day any better is if my joyful bullet ended up in a Shiite."
Every win during the team's progression to the finals was marred by numerous deaths on the streets of Baghdad, mystifying the occupying American troops. "So it's okay for them to spray around bullets whenever something good happens, but when we Americans try to bring really good news, like the removal of Saddam Hussein, they can't stomach a little bit of aerial bombardment," one marine said. "I'll never understand this place."
The side credits its remarkable triumph on the field to being more motivated than the other teams in the competition. "Of course, we wanted to achieve something that would bring joy to our troubled land," team captain Younis Mahmoud said. "But we were mainly motivated by knowing that as soon as we were eliminated, we'd have to go back home."
Despite the victory being portrayed as a win against the odds, coach Jorvan Vieira said he was confident his team could prevail in difficult conditions. "No team has more experience with shootouts," he said.
After his phenomenal success winning a prestigious trophy with a hastily-cobbled together team, Vieira has been tapped to take on an even tougher assignment: achieving a credible World Cup performance from England.
The victorious team's return to Baghdad is expected to be the first event in the city's recent history where anyone has actually been welcomed with garlands of flowers.
Share this story: