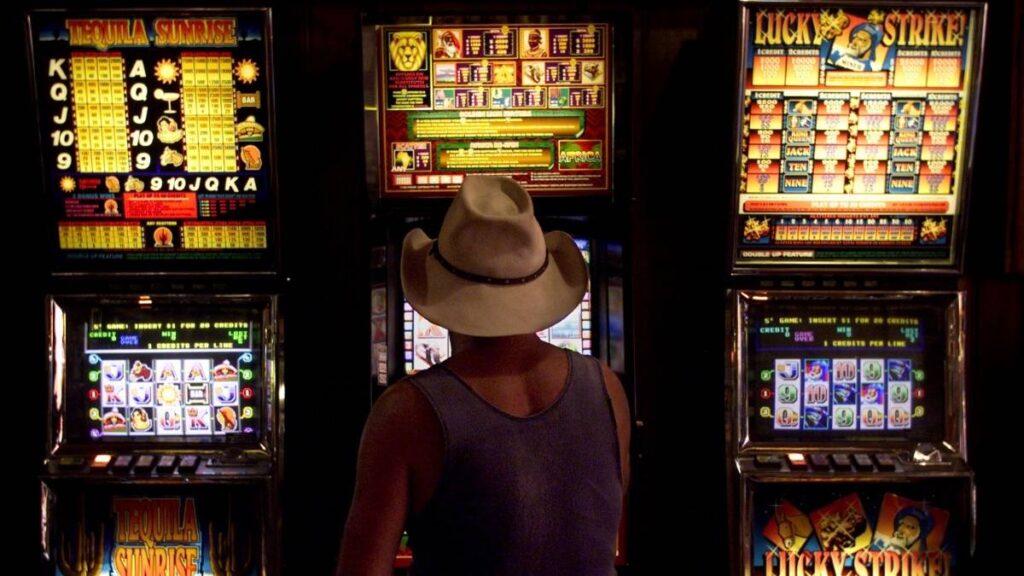 The NSW government has expressed concern following the release of a second report by the Productivity Commission which shows that a majority of employed people still spend their pay on luxury items such as food and clothing for their family.
Today the Treasurer announced a policy to get tough on "gambling evasion" schemes. Those who fail to gamble their fair share will be prosecuted by the taxation office.
The government is considering new legislation which will require a certain percentage of employee's wages to be paid directly into the pokie machine of their choice.
Known as the brickie's laptop initiative, the scheme will be strictly means tested – employees who earn up to $50,000 will have 40% of their income automatically deducted, with the deduction reduced on a sliding scale. Families who earn more than $150,000 per year will not be subject to deductions.
The Premier has come out in strong support for the scheme. "New South Wales is proud to lead the world in pokie concentration, but if people selfishly refuse to pay their gambling dues, then we will not be able to maintain our current level of services."
Community groups have described the Premier's policy plan as "a pile of craps".
OUR LATEST LIVE SHOW - BOOK NOW:
Share this story: