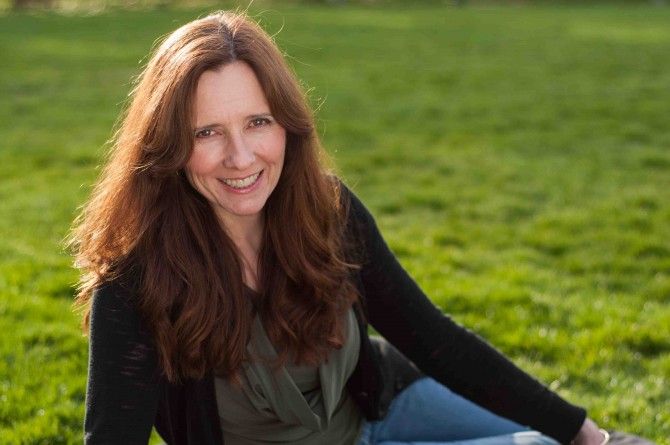 Although her weekdays are spent educating Wollongong students on the importance of Shakespeare, Emily Dickinson and Peter Goldsworthy, English teacher Sharne Mitchell, 48, has a deeper passion – her magnum opus on the turbulent inner life of a late-40s woman who educates Wollongong students on the importance of Shakespeare, Emily Dickinson and Peter Goldsworthy.
Mitchell's Dusty Textbooks & Liquid Paper is, in her own words, "a dark and gritty exploration of love, learning and the trials of being Supervisor Of Girls." At 450 pages, the novel spans four terms in the life of Relieving Deputy Head Teacher – English, Rae Sjostedt.
"I used Conrad's Heart Of Darkness as a kind of framework and inspiration for Dusty Textbooks," Mitchell said. "In the same way Marlow traverses the waters of the Congo River to find a spiritual barbarism within himself, Rae braves the murky depths of bottom Year 10 poetry to find they have no knowledge of rhyme, metaphor or iambic pentameter."
Mitchell has also worked in some of her experiences as a Rock Eisteddfod co-ordinator: "Nothing can compare to the dizzying highs and crashing lows that accompany a hundred teenage girls in leotards, dancing in unison to U2's With Or Without You. I've used the 'Fod experience to mirror Rae's fruitless search for a staffroom soulmate."
Some critics have chided Mitchell for basing certain characters on real-life people, but the author claims she was careful to avoid direct analogues. "People think Neil 'Butch' Wilde is based on [Year 8 bully] Beau Wiles, but he's more of an amalgam of all the fat, obnoxious loudmouths I've had in my classroom over my 21 years of teaching."
Dusty Textbooks & Liquid Paper is yet to be picked up by a publisher, but Mitchell remains confident it will eventually be included on the HSC syllabus. She has also commenced work on a sequel, tentatively titled Beyond The Chalkface. "It's more of a fantasy work," she explained. "Following the painful demise of Neil Wilde, Rae wins the lottery and is able to retire to southern France, where she drinks champagne, writes moving sonnets and has a whirlwind romance with a young, handsome gardener."
If you enjoyed this article, consider becoming a contributor to the Chaser Beer Fund. For just $7 a month you can help us employ 20 more interns.
---