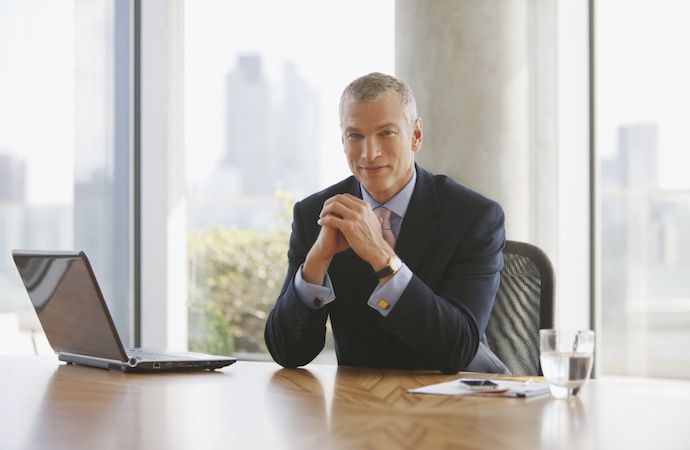 The head of a key technology business was granted a massive bonus yesterday to recognise his performance in not running the company into the ground. TechnoCorp CEO Warren Blair was rewarded by the board for his "world's best practice" leadership after not quite driving the company into receivership over the past 12 months.
Blair's bonus is valued at $1.4 million, or 25 per cent of his base pay. On top of this amount, Blair can also expect a 5 per cent Bonus Delivery Bonus. The swag of options he has taken up in the company are also expected to be worth an extra $560,000 after the Techno Corp share price rose 4 cents last week after the market rewarded Blair's daring, highly original strategy for FY19/20, when he plans to sack most of the workforce and selling key assets in a fire sale to pay creditors.
TechnoCorp Chairman Ryan Kumar explained that to attract business leaders who have a truly world-class ability to maximise the short-term share price while endangering the company's long-term stability, Technocorp needed to offer them salary packages that are also world-class. "It's all about global standards, and we really have to splash out to keep in touch with the US on this," Kumar said.
Kumar said that Blair is also being rewarded for meeting his other stringent performance targets, such as only decreasing market share by 30 per cent and not getting caught paying any kickbacks to Russian oligarchs.
The Chairman denied claims that the board had been too generous to Blair in light of the company's lacklustre revenue performance. "Let's not forget that these payments are not guaranteed – they're an incentive. Blair would certainly have missed out on this bonus if he had been even more incompetent," Kumar said.
"I mean, he would still have received it, but it would certainly have had to be renamed. Maybe something like an Annual Incentivisation Payment or an Executive Remuneration Continuation Bonus."
Kumar and the rest of the TechnoCorp Board will also be receiving a huge bonus for awarding the CEO such an enormous bonus. "Many people have alleged that our tied bonus system leads to inadequate supervision and a conflict of interest, but fortunately they were only shareholders," he said.
Blair said he was pleased with his income over the previous financial year, but felt it could be still improved. "I'd like to see myself taking home in excess of $10 million next year, and the best way to do that is perform so badly that the Board has to sack me and give me a huge termination bonus," Blair said. "For a CEO, that's where the real money is."
OUR LATEST LIVE SHOW - BOOK NOW:
Share this story: