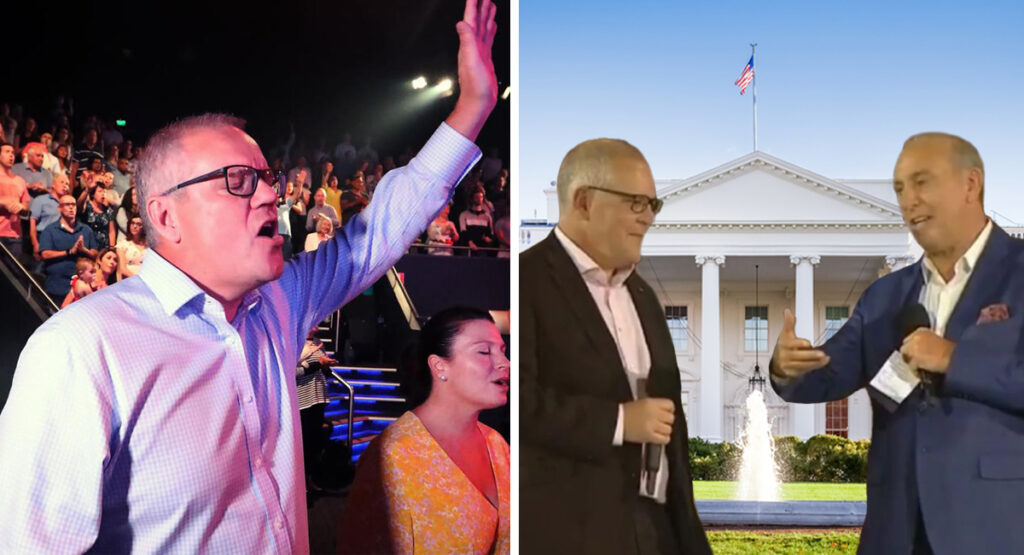 Prime Minister Scott Morrison has come under fire today, following Hillsong founder Brian Houston's resignation after breaking his marital vows.
The PM, who called Houston as a 'personal mentor' in his maiden parliamentary speech, told reporters he was confused why people are associating him with Houston.
"I've never met that man in my life," said the PM, while shredding a photo of him and Brian at a BBQ in his back yard. "What's more I haven't been to a Hillsong conference in almost one day."
"I would never associate with a religious leader who would commit adultery or harass junior staffers. I already have Barnaby for that."
In response to this, God has distanced himself from the Hillsong Church and released a new edition of 'The Bible', with the part reading 'Thou Shall Not Lie' bolded and underlined.
OUR LATEST LIVE SHOW - BOOK NOW:
Share this story: